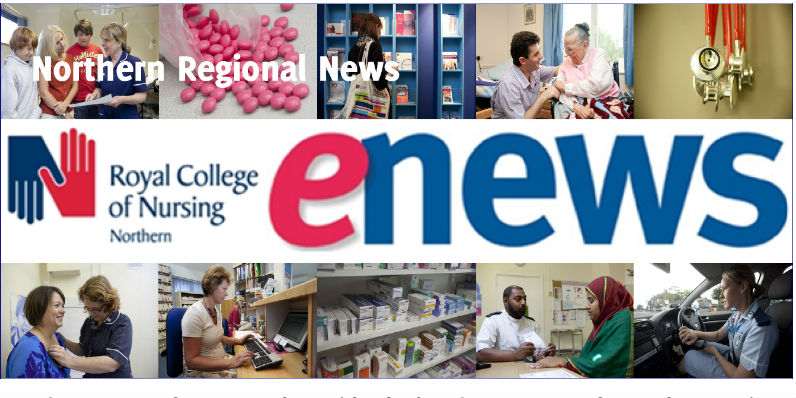 Welcome to the latest news from the North east and Cumbria, as well as key information from across the nursing community.
This month's newsletter is packed with regional and national news for members in the RCN Northern region.
The RCN has launched a new service to help nurses who are struggling financially. We also report on a High Court Order to halt the closure of a Hartlepool fertility unit.
The RCN also celebrates a Darlington nurse inventor who has been shortlisted for an award.
We have good news on the progress of the controversial Trade Union Bill, which has reversed damaging proposals by the Government on trade union facilities time. The newsletter also includes some inspiring stories from nurses who have returned to practice after initially leaving the profession. There is also information on current awards, offers, surveys and events available to you, as local members in the North East and Cumbria.
If you have any ideas for the next newsletter, please get in touch - we'd love to hear from you.