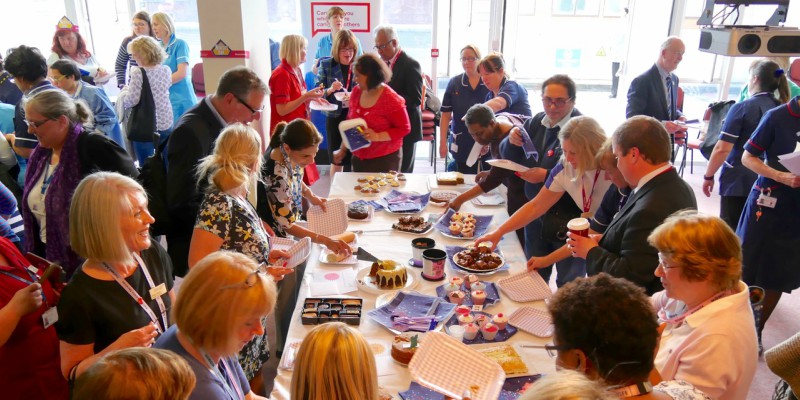 Coinciding with the birthday of Florence Nightingale, the theme of this year's celebrations was nursing superheroes.
RCN members, officers and senior officers held events all over the Capital, from Lewisham to North Middlesex, Whittington to Richmond, Orpington to St Thomas' Hospital Gardens.
Epsom and St Helier Hospital's event featured a performance from the hospital choir, a cake bake competition, dance classes and awards to recognise the achievements of nursing staff.
St Thomas' Hospital hosted an event in the gardens across the Thames from the Houses of Parliament. Nursing staff took the nursing heroes theme seriously, with a number, including the Chief Nurse, abseiling down the main St Thomas' building.
At UCLH, RCN members walked around all the wards with treats for the nurses and patients. There were stalls to share information about nursing and the RCN across London, including St George's, the Royal Free, Barnet Hospital, NELFT, Queen Elizabeth Hospital, Lewisham.