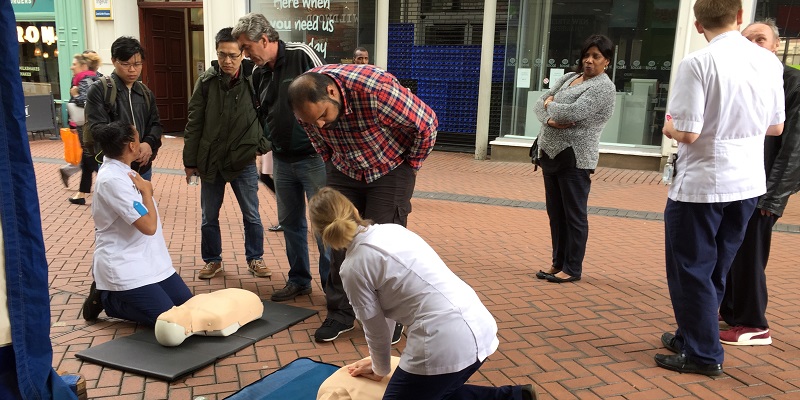 The students, who are studying for their nursing degrees, also encouraged passers-by to send messages of support and goodwill to nurses on social media using the hashtag #nurseheroes as part of the RCN's Nurses' Day celebrations.
Nurses' Day is held every year on the birthday of Florence Nightingale, who is regarded as the founder of modern nursing.
A number of the students are also RCN Student Information Officers in the West Midlands and benefit from a three-year development programme designed to complement their nurse training.
Student Kayleigh Peel, who helped to organise the event on New Street, said: "Despite the weather being miserable at the beginning of the day, the event was a huge success. Everyone involved was really enthusiastic and the public appeared to be really engaged, showing interest in what we had to say and demonstrate."
RCN Regional Director Paul Vaughan said: "We were really pleased to be able to support our student nurse members to put on a highly-visible and interactive event to showcase the clinical knowledge and people skills that they will continue to develop as their careers in nursing progress."