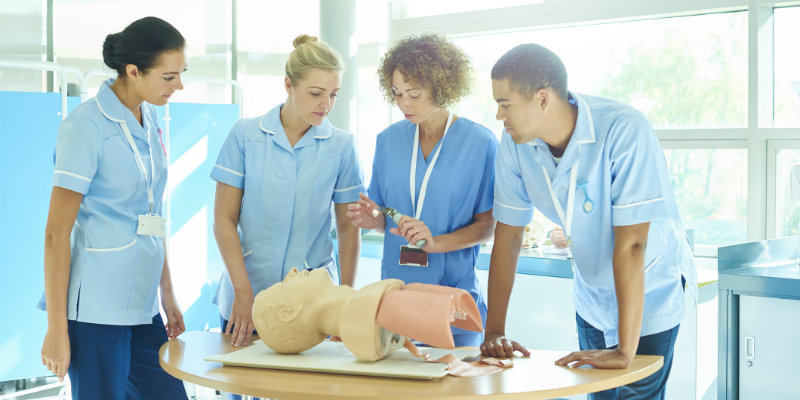 Speaking at the Education Select Committee, RCN Chief Executive Janet Davies warned that the current apprenticeship system could put both patients and apprentices at risk.
Referring to research carried out in the 80s, which found hospital-based apprentice training was unsafe, inefficient, and did not equip nurses with the adequate skills for the future, Janet stressed the need to maintain degree-based learning for nurses, which is safer, more consistent and inclusive.
The College believes apprenticeships risk putting undue pressure on overstretched NHS services, as they place the responsibility for training staff on cash-strapped employers. The current apprenticeship levy does not cover the full cost of training, leaving trusts to pick up the bill.
Speaking at the select committee, Janet said: "The big challenge we have is ensuring we've got a proper environment where students can be students and where patients can be kept safe.
"We are working in an environment where we have 40,000 registered nurse vacancies. These are the people who have to be the mentors and supervisors and their focus has to be providing safe care to patients.
"It is not by chance that we have the level of vacancies that we have. This was because of poor policy, and saving money in the past. Apprenticeships themselves will not fix this. We need a whole picture of where we need investment in nursing education.
"We need to have incentives for people to be able to have a university education as well as people having the opportunity via an apprenticeship. Both models need investment not just one over another."