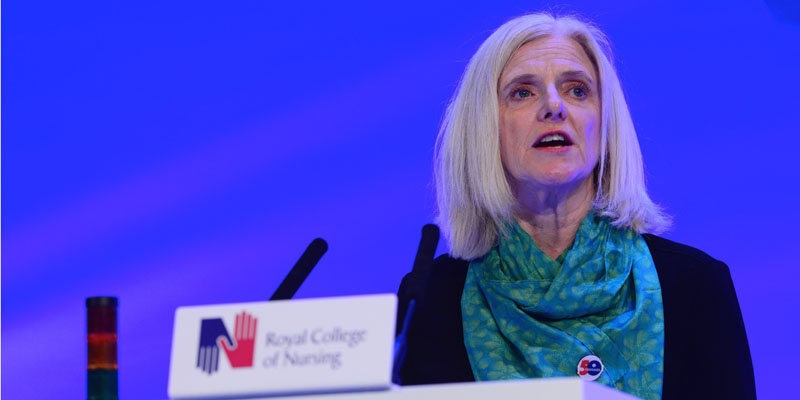 She reminded delegates that nursing has a lot to celebrate despite tough times. Echoing the theme of Friday's Nurses' Day, she told members that the public viewed them as heroes, singling out RCN Nurse of the Year Melanie Davies for her inspirational work.
Speaking about the General Election, Janet said that it should be viewed as an opportunity to get politicians to address the challenges the profession is facing.
"Our call to all candidates is simple," she said. "Put patients not politics first."
"Politicians need to listen to what's happening in the health and social care system, and to hear it from those who see it every day", she continued.
In particular, Janet highlighted the impending safe staffing crisis. Reiterating the figures released in the new RCN report Safe and Effective Staffing: the Real Picture, she said that the vacancies across the UK could not be right for patients.
Saying it was too dangerous to leave staffing numbers to chance, she said, "We are calling for laws to protect the patients we care for and ensure they get the safe and high-quality care they deserve."