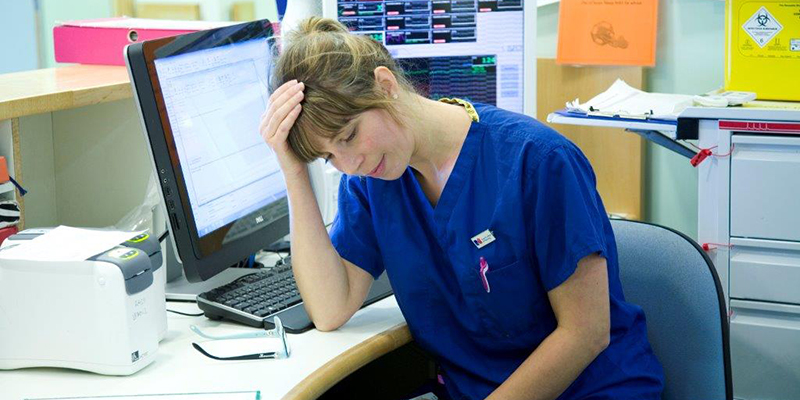 New figures, from UCAS, reveal the number of people applying to study nursing this September has fallen by almost a quarter in England after the training bursary was removed.
The figures, which show a dramatic decline in mature students and male applicants, come just days after the NMC warned that more nurses were leaving than joining the official register.
It casts doubt on the ability to train enough nurses to fill the 40,000 vacant nurse posts in England.
RCN Chief Executive Janet Davies said: "When the NHS is struggling without enough staff to provide safe care, extra effort is needed to bring more nursing staff through training. Despite Government promises, the number of training places has not increased and student interest has fallen dramatically.
"The low pay in the profession – kept below inflation by the 1 % cap – means most students will never earn enough to repay the large loans. The move makes university seem out of reach for too many potential nurses at a time when they are needed most.
"The nursing shortage will get even worse unless ministers support people into training and scrap the cap on pay to keep experienced staff," she added.