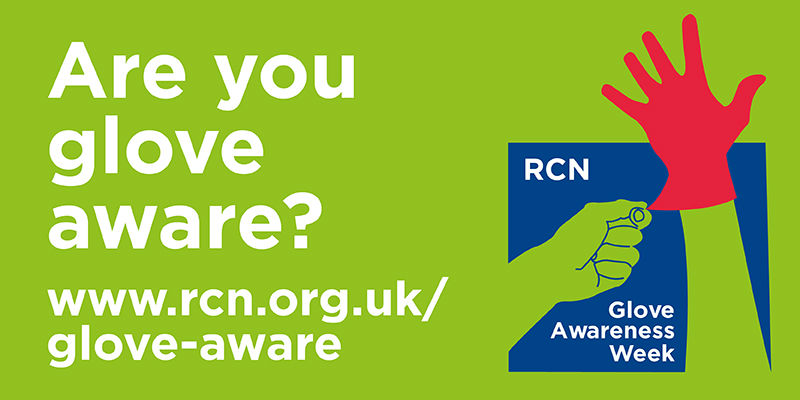 Nursing staff should take care of their hands to help prevent contact dermatitis and the spread of infection, the RCN has said, as the risks associated with overuse of gloves are highlighted during Glove Awareness Week.
Gloves are an essential tool for health care workers but if used inappropriately can place nursing staff and patients at risk of infection and missed opportunities for hand hygiene. Wearing gloves when they are not needed, in particular, puts nursing staff at risk of work-related dermatitis.
The RCN has launched guidance to highlight the importance of skin health and appropriate glove use. It contains advice for nursing staff and outlines the responsibilities of employers on the prevention, identification and management of contact dermatitis.
Rose Gallagher, RCN Professional Lead for Infection Prevention and Control, said: "I urge all nursing staff to use this in-depth guidance and the materials available during RCN Glove Awareness Week to improve their hand health, share best practice, and to ensure that gloves are only worn when they are needed."
Read more about Glove Awareness Week.
Download Tools of the Trade: Guidance for Health Care Staff on Glove Use and the Prevention of Contact Dermatitis. The guidance was published in collaboration with DebMed, the health care division of SC Johnson Professional. DebMed is a world leader in occupational skin care and hand hygiene in the health care sector, providing dedicated solutions for over 80 years.