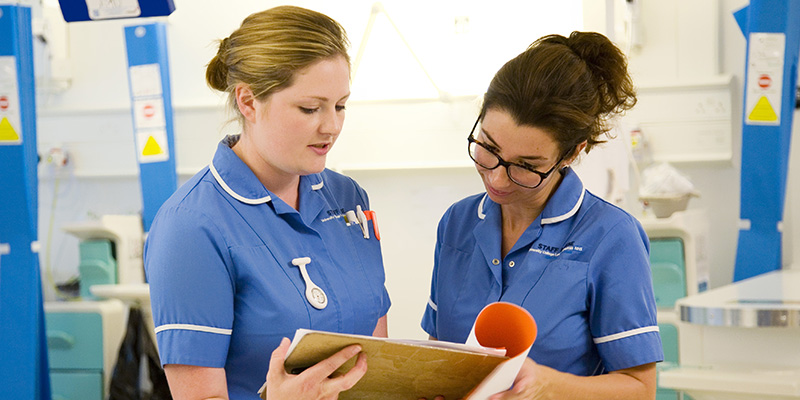 In its submission to the NHS pay review body (PRB), the RCN has called for a pay rise in line with inflation plus an £800 flat rate increase for all staff on Agenda for Change contracts.
This is to make up for lost earnings over the past seven years, during which time nursing pay has fallen 14% behind the cost of living.
The RCN warns pay restraint has left nursing staff feeling angry and demoralised, resulting in severe nursing shortages. Unless they are given a fair pay award, the exodus of staff will continue, and nursing will become less and less attractive as a career, the College argues.
The official submission to the PRB draws on evidence from the RCN's recent employment survey, which revealed 24% of nursing staff are thinking of leaving their job because of money worries.
This pressure is having a negative effect on patient care, with the survey also showing nearly 80% of nursing staff feel that staffing levels at their place of work are insufficient to meet patient needs.
Any pay award should not be linked to productivity improvements, the RCN has said, stressing that it would be difficult for individual staff to be any more productive when so many are already working extra hours without pay.
RCN Chief Executive Janet Davies said: "The NHS has been running on the goodwill of nursing and other staff for far too long. This goodwill cannot last indefinitely, and we look to the pay review body to make a recommendation which both acknowledges the sacrifices made by NHS staff, and the economic necessity of a meaningful pay rise.
"With more than 40,000 nursing posts currently vacant across the UK, the NHS cannot afford to haemorrhage any more nursing staff."