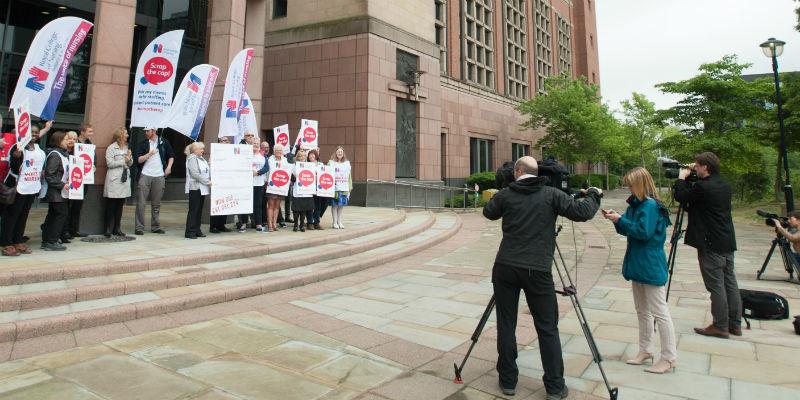 Members, staff and the public were keen to get involved with the first regional #scrapthecap summer of protest events on Friday 30 June.
Starting with an awareness-raising stall near the art gallery in Central Leeds, members and staff talked to passers-by and handed out postcards for members of the public to send on to their local MPs. Reception was very positive, with most people that we spoke to happy to sign up and support our campaign.
Campaigners then walked down to the Department of Health buildings at Quarry House to deliver an invoice for lost earnings. The RCN has calculated that NHS nurses in Yorkshire and the Humber have lost an estimated £91 million over the last seven years due to the combination of the pay freeze and inflation.
The events attracted a great deal of regional and local media attention, with a good overview of the issues put together by local television company Made in Leeds.
Keep checking our Facebook pages for information about upcoming events and make sure to get involved this summer.