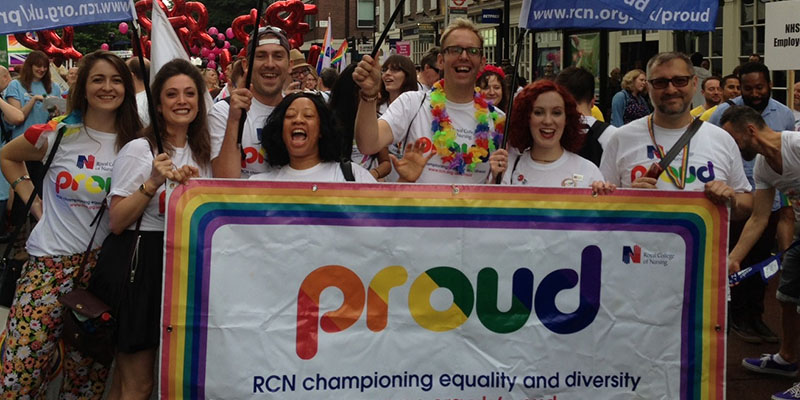 Each year members have taken part in the proceedings representing the RCN. If you would like to register your interest in the event with the RCN, please contact the diversity.team@rcn.org.uk.
This year's campaign theme is #nofilter – inviting London's LGBT community and straight allies to stand together to celebrate and work for the extension of the freedom for people everywhere.
Pride London is one of the longest running festivals in the country and attracts thousands of visitors to the city every year. The events and location within London vary every year but the Pride parade is the only annual event to close London's iconic Oxford Street.
For more information about Pride London please visit http://prideinlondon.org/