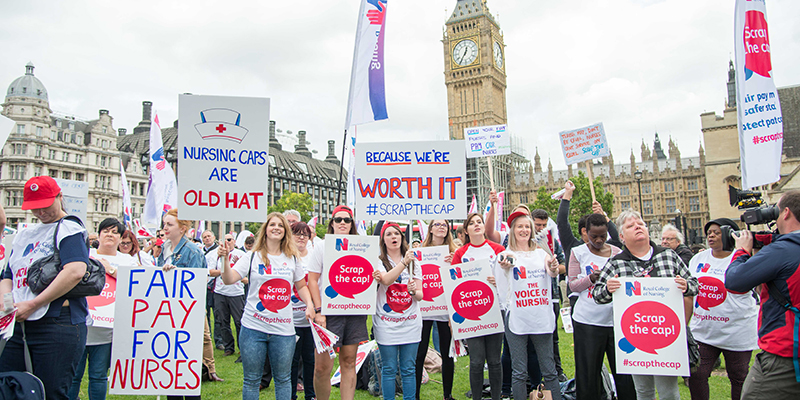 The RCN has responded to reports that the 1% pay cap for prison and police officers has been lifted and that there will be wider public sector pay rises from next year.
Janet Davies, RCN Chief Executive, said: "This puts another nail in the coffin of the public sector pay cap but it must be scrapped in full. Today's vague signals are not enough."
Campaigning will not cease until there is concrete proof that the cap has been lifted explicitly for next year's discussions on nurse and NHS pay, she vowed.
"The Government has made a mockery of the independence of the Pay Review Body for too long," added Janet.
The RCN will be closely monitoring an opposition debate in the House of Commons tomorrow which gives the Government an opportunity to categorically state the pay cap has been lifted for nursing and other NHS staff.
RCN members can contact their MP ahead of the debate using our online tool.