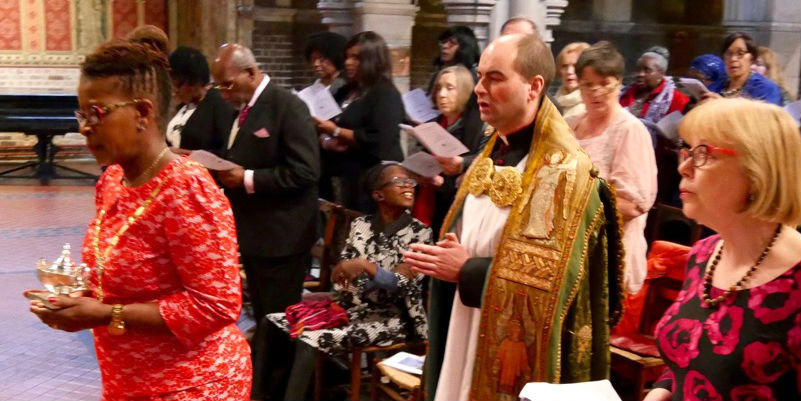 The well attended service paid tribute to the work of nursing staff in the capital over the past hundred years. RCN London President Cecilia Anim led the procession into the church, carrying the RCN lamp. Claire Johnston, Chief Nurse at Camden and Islington NHS Foundation Trust, and Jennette Arnold, London Assembly Member, did readings. The turnout was impressive with around 150 London members in attendance. Regional Director Bernell Bussue together with other members of RCN London staff supported the event.
Bernell told us:
"The centenary year is proving to be a really enriching experience for RCN members throughout the country, and the events have been well engaged and well supported. It was great to see so many RCN members and supporters taking part in our service. We are also really grateful to the team at the church for delivering such an uplifting and thought provoking programme in the beautiful setting of St Augustine's."
More photos from the service can be seen on our Facebook page.