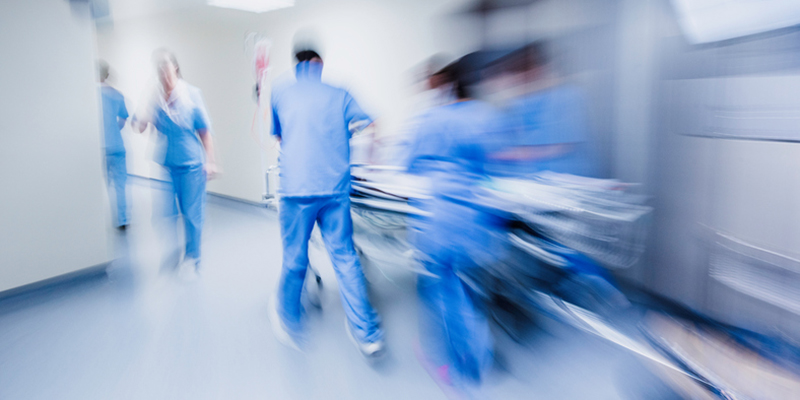 The Immigration Health Surcharge is a charge that must be paid by non-EU migrants and their family members to use the NHS whilst in the UK. now doubling from £200 to £400, the charge applies to each family member and must be paid in full for each year they are in the country.
Despite paying tax, national insurance, and working within the NHS, the charge still applies to health workers, including nursing staff.
The doubling of the charge - which was in the Conservative manifesto - squeezed through the House of Commons in November and has now passed through the House of Lords. Labour peers in the Lords were unable to prevent proposals going through but did lay an official statement criticising the changes.
Now the proposals have gone through parliament, the charge is expected to increase at the beginning of 2019.
The RCN had been campaigning and lobbying to persuade the government to scrap the charge altogether with thousands of members writing to their MPs to tell them how unfair the charge was to migrant nursing staff.
With almost one in five of the capital's nursing staff from outside Europe, RCN London has been particularly concerned that doubling the charge will not only cause hardship for migrant nursing staff but also jeopardise recruitment and retention.
The RCN will continue campaigning against the charge into the new year.
RCN London Regional Director Jude Diggins, said:
'Doubling this charge is not only a gross insult to nursing staff who come to work in London's NHS but also an act of self-harm which could do real damage to the ability to recruit and retain overseas nursing staff. For a typical family of four, the charge now means up-front pre-payments of £1,600 when applying to come and work in the country. This is an unacceptable cost that is bad for our migrant nursing staff and bad for the capital's services which are already running with record numbers of vacancies.
'It was reassuring in the Lords debate to hear a number of peers talk so positively about the contribution of nursing staff from outside Europe, feelings reflected by the general population – however it was deeply disappointing to hear peers from the government benches regurgitate myths and imply overseas nursing staff are burdens on the health service. The simple fact is that migrant nursing staff pay national insurance and income tax, yet are still being asked to pay extra to use the NHS.
'Nursing staff from outside of Europe make up almost one in five of those providing care in the NHS across the capital, with those numbers even higher across parts of social care, a sector which is fundamental to the sustainability of the health service. We will be continuing our campaign to get this charge scrapped for our members as soon as possible.'
If you are effected by the charge and would like to tell your story and be involved in campaigning, please contact RCN London Communications Manager Tom Colclough, tom.colclough@rcn.org.uk