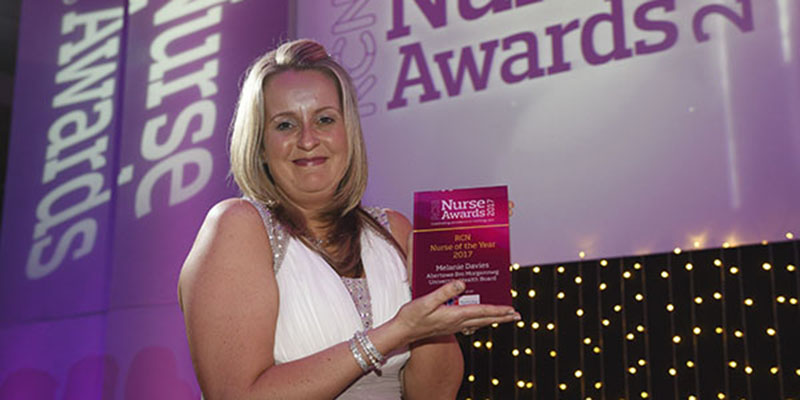 Melanie took action after a watchdog investigating the death of a man with learning disabilities at her hospital labelled the care he had received "dire".
Paul Ridd died on Ward G, Morriston Hospital, Swansea, part of Abertawe Bro Morgannwg University Health Board, in January 2009.
Melanie joined as a ward sister in December 2010 and over the next six years advised colleagues, developed information packs, delivered training and developed a network of champions, mostly in her own time.
Now her achievements, passion and commitment, have been recognised with the profession's top accolade.
Melanie said: "I am shocked, honoured and amazed – I just can't believe it. I've got a fantastic team behind me and work with fantastic people but ultimately this award is for Paul Ridd and his family.
"This is something we can give back to them and show how care has improved and now I just want to keep on going.
"We've done so much in the last few years and now we want to get the whole package of support out – maybe see a national mechanism in place."
The pack and training Melanie developed have been rolled out across the hospital and health board.
The pack has also been used as the foundation for the care bundle developed as part of the Welsh Assembly's 1,000 Lives campaign, which is being promoted across NHS Wales.