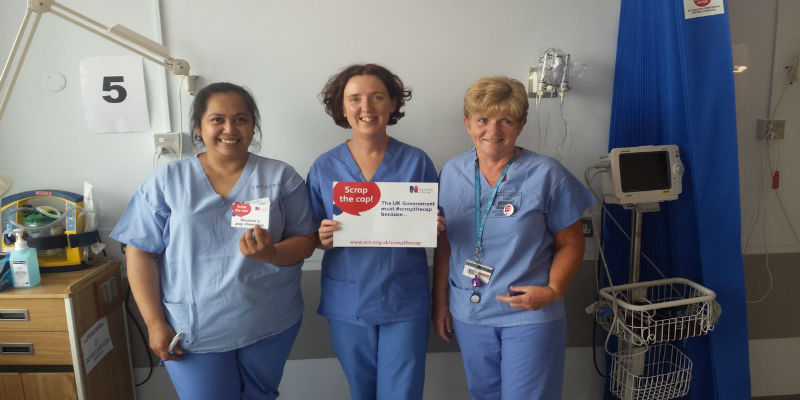 RCN pay champions are visiting HSC workplaces across Northern Ireland this summer to promote the Scrap the Cap campaign and distribute campaign materials.
The visits include walkabouts in clinical areas, campaign stands, photo opportunities and both formal and informal discussions.
If you would like to get involved in the fight for fair pay for Northern Ireland nurses, please contact your local RCN representative or branch, or visit the RCN Scrap the Cap web pages for more information.