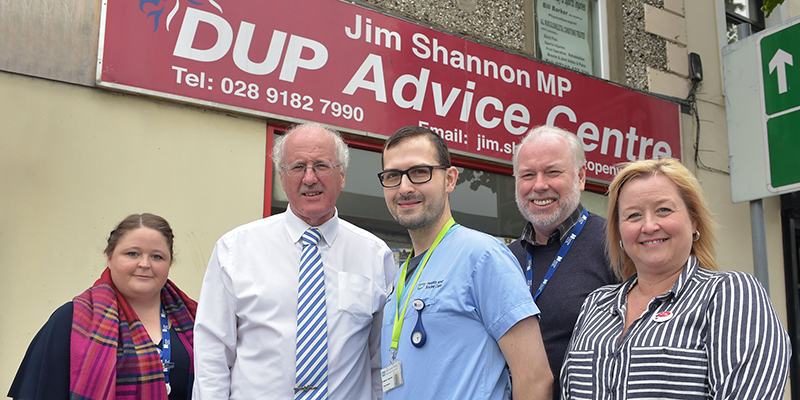 RCN members across Northern Ireland are meeting their local MPs this summer to ask for their support for the RCN's Scrap the Cap campaign.
Members are also highlighting the fact that Northern Ireland nurses are the lowest paid in the UK and asking MPs for their commitment to deal with this inequality.
Meetings have been held so far with RCN nursing champion Jim Shannon MP (see picture above), Ian Paisley MP, Sir Jeffrey Donaldson MP and Elisha McCallion MP.
More meetings are being arranged. If you would like to get involved in the campaign as an RCN pay champion, please visit the RCN Scrap the Cap web pages for more information.