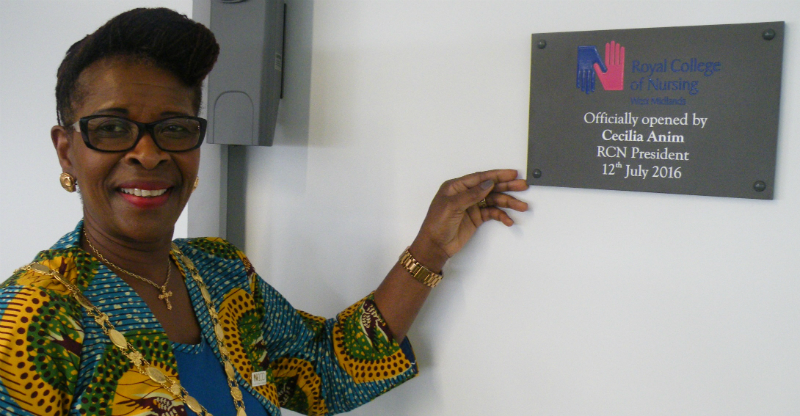 In fact, the team have remained in the same building, Lyndon House in Edgbaston, but exchanged their offices on the ground floor for new facilities spread across two floors.
The Regional Office itself is now located on the 13th Floor, which also houses two rooms for member meetings.
The Region also has half of the 14th Floor, where the West Midlands legal team is now located along with a large conference room.
The new premises were officially opened yesterday (12 July) by RCN President Cecilia Anim at a ceremony attended by RCN staff, Branch Executives, Representatives, Activists and RCN West Midlands Regional Board Members.
Paul Vaughan, RCN West Midlands Regional Director, said: "We'd been struggling for space in our old office for some time, so when these facilities became available it was too good an opportunity to pass up.
"The new offices offer an improved environment and more space for staff, while members who visit the office can enjoy more supportive surroundings and some fantastic views!"
RCN President Cecilia Anim told guests at the opening: "The Royal College of Nursing has a very proud tradition in the West Midlands of supporting its members working on the frontline. To support you to continue this great work, it is important that you have a comfortable space in which to meet, to learn and to continue to build outstanding relationships. It is fitting, that in our centenary year, you have a wonderful new office, in which to continue this legacy."