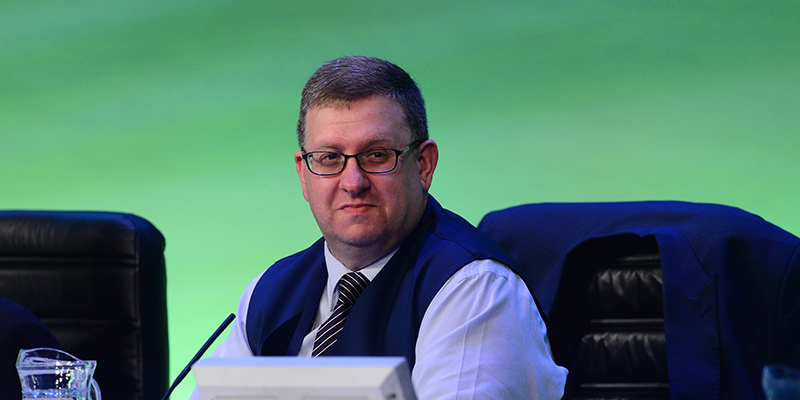 The former Chair of RCN Council was elected today following voting by chairs of RCN branches, forums and representative committees. He takes on the post immediately and will support RCN Congress Chair, BJ Waltho.
The Vice Chair of Congress works with the Chair of Congress to conduct the business at RCN Congress. This includes ensuring the rules and procedures of Congress are followed.
Michael Brown said: "I'm so privileged once again to be given the support of the membership to become your next Vice Chair of Congress.
"I will work hard on your behalf with BJ Waltho and the Agenda Committee to ensure RCN Congress remains a member focused, challenging event.
"I would like to thank the branches, forums and committees for voting. Also Maureen Dolan and Linda Bailey for standing for election as any one of us would have been an able Vice Chair."
Chair of RCN Congress BJ Waltho said: "I am very pleased to have Michael as my Vice Chair. He has a set of skills and experience which will support me to develop a Congress agenda and run the business meeting in a way that reflects members' current issues and concerns."
Michael is the Staff Bank Manager at Forth Valley Community Hospital.
He was Chair of RCN Council from 2013 – January 2018 and has held various roles within the RCN, including Vice Chair of Council and Council member for Scotland. He has been the RCN branch secretary for Ayrshire and Arran since 2017.