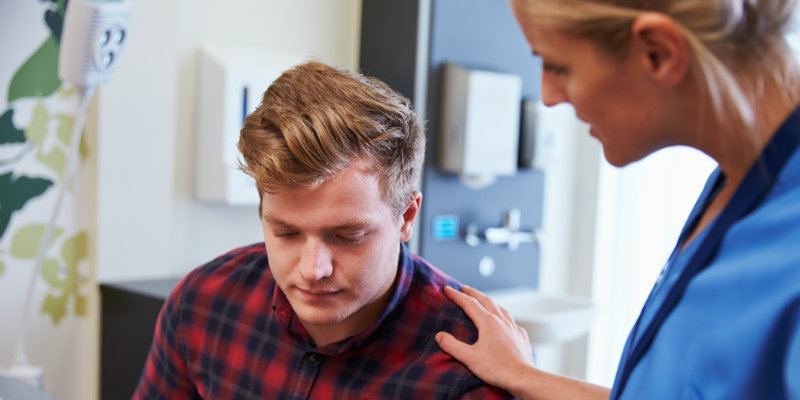 As the first ever global mental health summit begins in London today, the government has announced that Health Minister Jackie Doyle-Price has been appointed as the first minister for suicide prevention.
The RCN welcomes this announcement but also wants to highlight the continued importance of addressing training in suicide prevention for health care professionals, an issue which was debated and passed for resolution at RCN Congress earlier this year.
Only a third of people who took their own life in the UK last year were known to mental health services. However many of the other two-thirds will have come into contact with health professionals, meaning there is an opportunity for nursing staff to try and help prevent suicides.
However, a previous survey by the RCN found that half of nurses hadn't received any training in suicide prevention or awareness since starting work, while 60% hadn't received any as part of their nursing degree.
Following confirmation from the Nursing and Midwifery Council (NMC) that the recognition and assessment of suicide and self-harm should be included in nursing degree courses, the RCN has been calling on all higher education institutions to implement this new standard as soon as possible.
Catherine Gamble, RCN Professional Lead for Mental Health, said: "Every nurse will encounter someone who is suicidal during their working life, and nurses can play a vital part in suicide prevention.
"However, they aren't always being given the training they need to do so at present - we want all nursing degree courses to offer training in this vital area as soon as possible, and for employers to offer on-the-job training too. Suicide awareness and intervention should be as fundamental to nursing staff as basic life support.
"The appointment of the first minister for suicide prevention is good news. It goes some way towards treating people with severe mental illness on an equal footing with those suffering from physical health problems, and the College is keen to work with the new ministerial taskforce. "