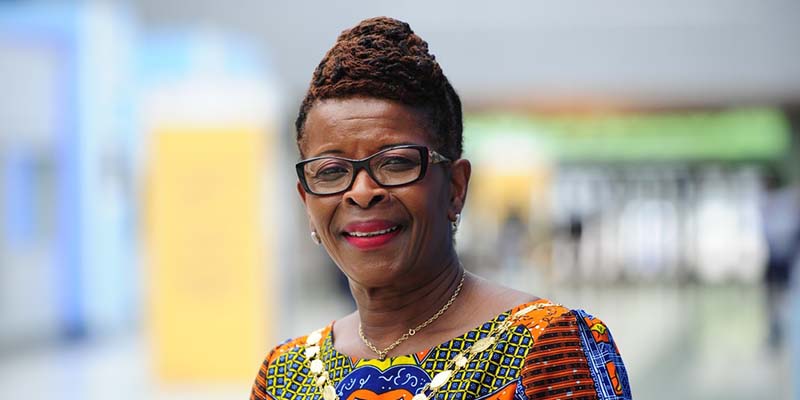 The RCN is hosting events for nursing staff, the public and RCN staff on Wednesday 17 October to celebrate Black History Month.
For the RCN, Black History Month is an opportunity to recognise and celebrate the contribution of nursing staff from black and minority ethnic (BME) backgrounds to health and social care.
Despite BME staff representing a quarter of the NHS nursing workforce, recent analysis of 750,000 staff salaries in the NHS in England by NHS Digital found black female nurses and midwives earn £2,700 a year less than their white colleagues and black male nurses and midwives £1,872 a year less.
The free events include conferences supported by local trusts and nursing groups as well as celebrations at Colchester Football Stadium and West Bromwich Albion. They will highlight how health and care organisations are working to end discrimination and bias within health care.
RCN President Cecilia Akrisie Anim (pictured above) said: "Thirty-one years on from the first Black History Month event we are celebrating and flying the flag for tolerance and equality.
"Sadly barriers and prejudices still exist in our society, including in our NHS and independent health and social care services.But progress is being made. The NHS I work in today is more diverse than ever before, reflecting the patients we care for.
"I'm proud of the work Royal College of Nursing members have done to celebrate Black History Month and to put equality and inclusion on the map."
Cecilia will be speaking at the RCN North West and RCN West Midlands Black History Month Conferences in Manchester and West Bromwich.
Find out more information about the events.