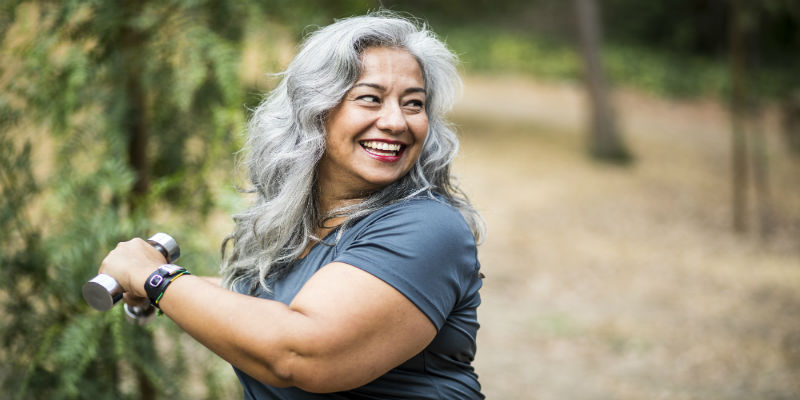 The Moving Medicine tool will support health care professionals to advise patients on how physical activity can help manage their conditions, prevent disease and aid recovery.
Equipping nursing staff and other health care professionals with the knowledge and skills to prescribe the right sorts of movement and exercise could have life-long benefits for hundreds of thousands of patients, the RCN has said.
Currently one in four people in England do less than 30 minutes of moderate intensity physical activity a week and are classified as inactive.
Maria Trewern, Chair of RCN Council, said: "The evidence is clear – exercise is one of the best preventative tools we have to keep people healthy."
She added: "Exercise can help prevent a wide range of diseases from dementia to strokes. It is also a powerful tool in the treatment of mental illness and diabetes."
The tool focuses on helping to address the most common long-term health conditions affecting the population, such as cancer, depression, musculoskeletal pain and type 2 diabetes.