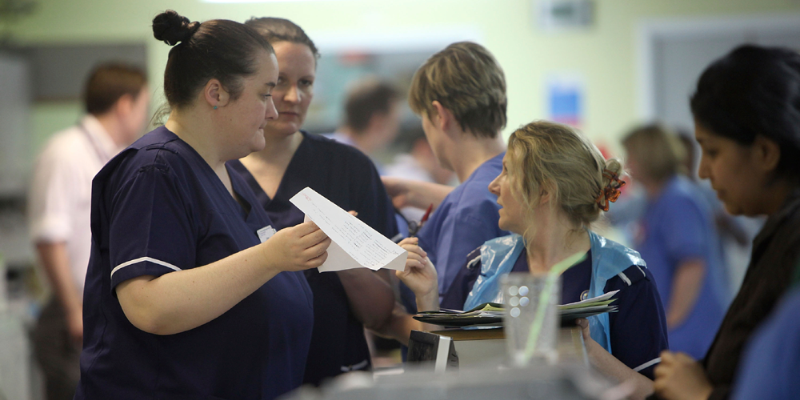 The Government has announced the immigration health surcharge, which requires non-EEA nationals to pay £200 per family member, per year of their visa to use the NHS, will increase to £400.
Following a vote by members at RCN Congress earlier this year, the RCN has been lobbying for the immigration health surcharge to be waived for overseas nursing staff who work for the NHS and their dependents.
Chair of RCN Council Maria Trewern said: "The immigration health surcharge not only imposes an enormous personal cost on hardworking nurses and health care assistants, but risks driving away overseas staff at a time we need them most.
"Patient care is suffering because we don't have enough nurses - there are 41,000 vacancies in England alone. In light of this, we have written to the Home Secretary presenting evidence of the negative effect these charges have, both on individuals and their families, and wider patient care.
"We have a clear mandate from our members to continue this fight, and get these punitive charges lifted for those dedicating their time to our NHS."
Tom Sandford, RCN England Director, said: "These charges can tear families apart, in some cases forcing hardworking nurses to send their children back to their country of origin, while they remain to work in the service of our NHS.
"The UK depends on professionals from around the world, and we are proud to have the best and brightest from over 200 countries represented here.
"Yet the Government seems to have learnt nothing from the Windrush scandal and is still sending the message that they are no longer welcome. Make no mistake: overseas staff keep the NHS running; the Government should be thanking them, not doubling the price of admission. We call on the Home Office to waive this policy for non-EEA nursing staff immediately."
The RCN will be briefing all MPs about its concerns, and will be launching campaign actions for members soon. If you have been affected by this surcharge and would like to share your experience with us, contact international@rcn.org.uk