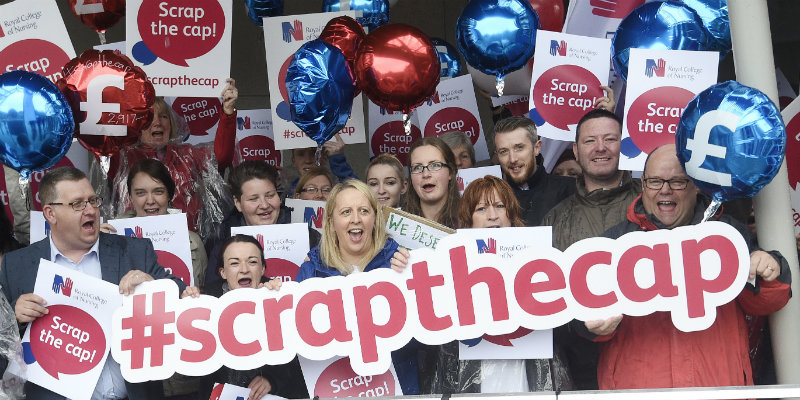 After a successful first pay day protest last month that saw nursing staff and supporters take to the streets to make their voices heard, the Summer of Protest continues today to coincide with the July pay day in the NHS.
This second day of action comes as new RCN figures show the number of experienced nurses quitting the profession has doubled since 2013-14.
An average of 600 nurses with more than 10 years' service are leaving each year due to the rising demands and pressures caused by the public sector pay cap.
Data from NHS Digital released yesterday confirmed a fall in the number of nurses employed in England and an increase in the number of adverts for nursing posts, while the Nursing and Midwifery Council warned more people are leaving its official register than joining.
Janet Davies, RCN Chief Executive & General Secretary, said: "The best nurses shouldn't be forced to throw in the towel because of staff shortages, relentless pressure and poor pay.
"This perfect storm is engulfing nursing and the stakes could scarcely be higher.
"When these people leave nursing, they are taking years of knowledge and hands-on experience with them."
The RCN launched the Summer of Protest last month as part of its Scrap the Cap campaign, which calls on the Government to lift the 1% pay cap on NHS staff.
On 6 September the RCN will hold it's biggest event of the summer with a UK rally in central London.
RCN members can apply for funding to attend the event.
See a full list of today's events here and follow what's happening on the RCN's Twitter page.