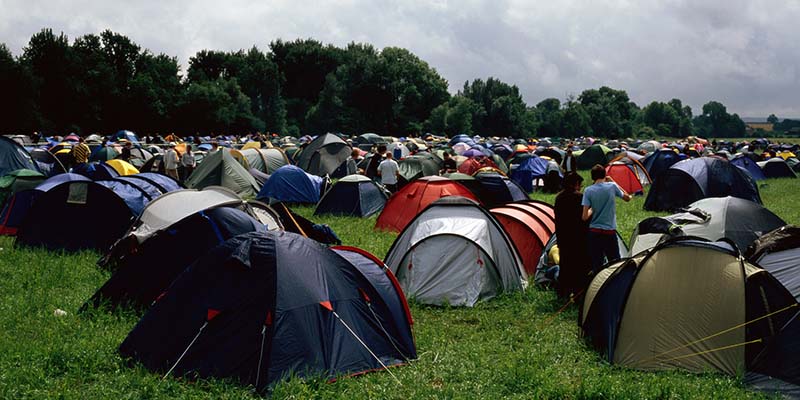 People attending outdoor events, such as the Isle of Wight festival this weekend, could be putting themselves at serious risk of carbon monoxide poisoning if they're not using campfires, barbecues and gas stoves properly.
The symptoms of carbon monoxide poisoning, including dizziness, nausea and headaches, are often dismissed as a hangover. However, exposure to the gas can cause seizures, loss of consciousness, long-term neurological damage such as memory impairment, and death.
Around 50 people a year die from carbon monoxide poisoning in the UK and 4,000 people are taken to A&E.
Many people are unaware that all fuels, whether gas, charcoal or wood, can give off harmful carbon monoxide fumes if they don't burn fully. The risk is even higher if the source of gas is in an enclosed space such as the entrance to a tent.
The RCN is urging people attending festivals and other outdoor events this summer to:
not pull disposable barbecues into their tent to warm up if it's chilly – even if the coals seem to be cool

not to cook on any fuel (gas, charcoal or wood) inside their tent – including the entrance

take care not to inhale fumes from generators or engines on site.
Nicola Ashby, RCN Professional Lead for Acute, Emergency and Critical Care, said: "I go to a lot of festivals myself, not as a nurse but as a music fan – and I'm shocked at the lack of awareness of the risks people face from cooking fuels.
"Just two weeks ago I saw someone trying to cook bacon and eggs on a disposable barbecue just inside their tent – they didn't realise the danger they were facing."
Nicola, who is also a member of the committee of health care professionals that advises the All Party Parliamentary Carbon Monoxide Group, added: "If you just 'don't feel right' and are near a barbecue, campfire or generator exhaust, move away, breathe in fresh air and seek clinical help, saying that you think you have been poisoned by carbon monoxide.
"Parents camping with families at music events need to realise that carbon monoxide can have a faster impact on young children than adults. All health care staff and volunteers on duty at festivals need to be fully aware of the symptoms and dangers of carbon monoxide poisoning."