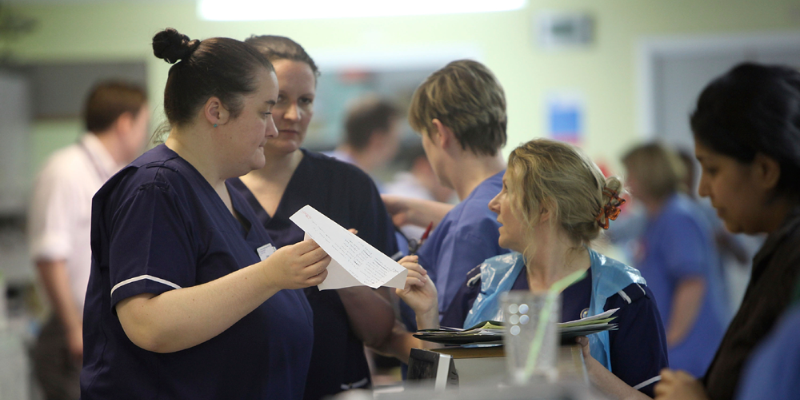 The document lays out plans to 'future-proof' the NHS and care workforce up to 2027. It will be widely consulted on over the coming months, resulting in the release of a final strategy to coincide with the 70th anniversary of the NHS in July.

Some of the measures set out to improve training, retention and productivity include:
targeted retention schemes to encourage staff to continue working in health care

improvements to medical training and how junior doctors are supported in their careers

a far-reaching technology review

making the NHS a more inclusive, 'family-friendly' employer.
Responding to the draft strategy, RCN Chief Executive Janet Davies said: "The Government has acknowledged that the workforce crisis is the single most important issue facing health and social care today, and we look forward to working with ministers to find properly funded solutions.
"Recruiting more nurses is paramount, and we are concerned about the higher cost of apprenticeships – a nursing degree is still the fastest and safest route into nursing.
"The Government must invest in student funding and take responsibility for building a sustainable domestic supply of nurses.
"Patients deserve a well-trained and innovative workforce. The Government must reverse cuts to vital funding for continuing professional development to safeguard the future of health services through strong and effective nurse leadership."