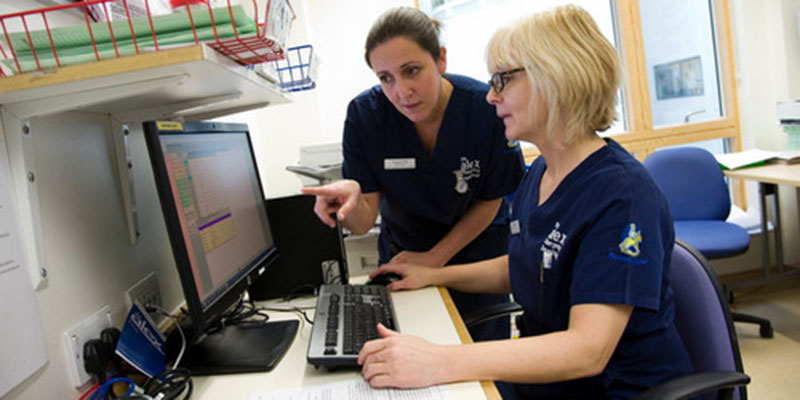 The Government must respond urgently to mounting pressures in the NHS if care standards are to be prevented from deteriorating, the RCN has said.
Responding to a Royal College of Physicians (RCP) report, NHS Reality Check: Delivering Care Under Pressure, which repeats the warning that the health service is underfunded and overstretched, RCN Chief Executive & General Secretary Janet Davies said: "Hospital doctors are blowing the whistle on sliding standards in patient care – wards are full and without the staff to cope. Nursing staff share their fear that things will get even worse in the next year."
The RCP report says 84% of doctors surveyed had experienced shortages across clinical teams in the past year, while 78% said demand had risen. It calls for investment in long-term sustainability of the NHS and an end to staff shortages.
Janet said the report was a "sharp reminder" for the Government of what happens when the future NHS workforce is neglected.
"Whether it's doctors or nurses, jobs are repeatedly advertised but never filled. Ministers have failed to train enough people and changes to student funding are putting more people off a career in nursing. Finance cannot trump patient safety – safe and effective staffing levels are a necessity, not a luxury."
Janet added: "Hospitals are bursting at the seams and to cope we are forced to treat people in corridors. If the Government wants to stop patients and pressure piling up in hospitals, they must address the shortcomings in public health and community services, value the nursing staff we have and invest in the nursing workforce."