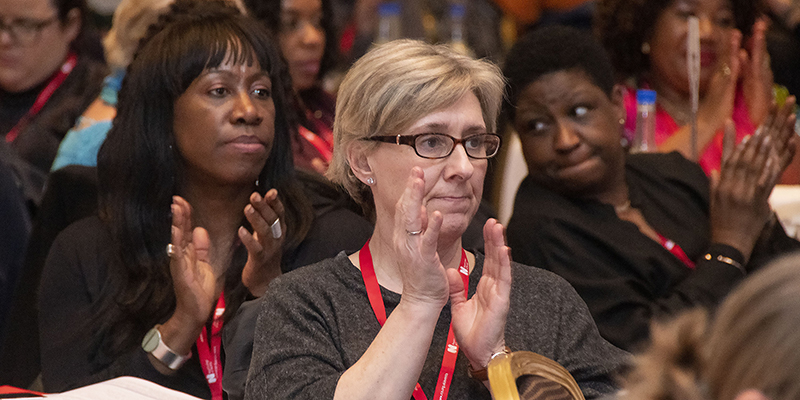 Trade union reps from across the UK have come together to shape how the RCN campaigns on key issues affecting nursing staff.
They've been discussing how best to connect with members on important workplace concerns such as severe short staffing and fair pay.
They're also sharing ideas of how to better understand what members want and need from the RCN and what a strategy for member engagement should look like.
In a speech to delegates, Acting RCN Chief Executive Dame Donna Kinnair said: "I want to empower everyone in the RCN to feel they can transform the way we work. To do this, we need to listen and we need to hear.
"We want our members to live and breathe our work and are committed to using our safe staffing campaign to truly deepen and enrich our engagement with members."
Delegates have also heard from RCN President Anne Marie Rafferty on her vision for the future and received updates on changes to NHS pay across the UK.
The RCN UK Joint Representatives' Conference is taking place on 7-8 March in Leeds.