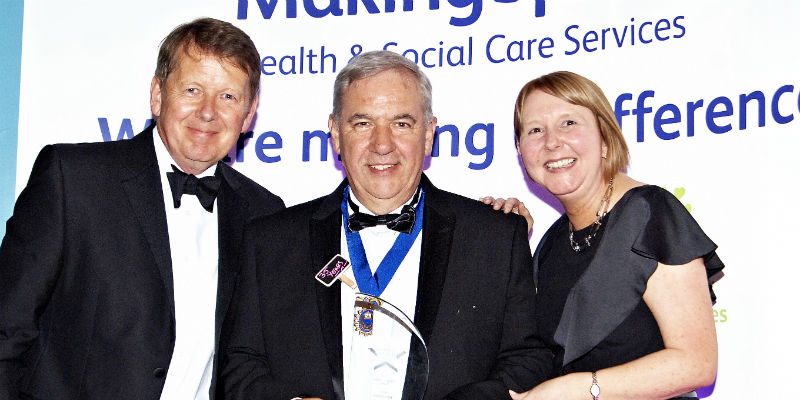 Committed RCN member Roy Tomlinson has been named 'Compassionate Carer of the year' at an awards ceremony held by his employer, Making Space.
Roy has been the manager of Making Space's Dementia Carer Information, Advice and Support Service since 2015. This service is commissioned by North Yorkshire County Council and has staff based in Craven, Northallerton and Scarborough.
RMN Roy was nominated by his manager, Cath Magee, who said: "Roy is a compassionate carer, nothing is too much to ask. He genuinely cares about those in his team and his fellow managers, he is the first to volunteer to help anybody and expects nothing in return. He is a generous man and a joy to have as a caring colleague."
Roy's staff have also described him as an 'inspirational leader' and is regarded as respectful, honest and courteous to all.
The award was presented by TV presenter Bill Turnbull at a gala dinner.