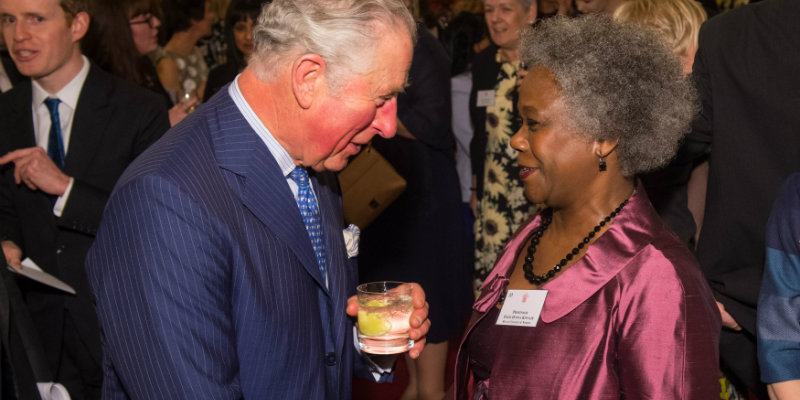 The event was organised to thank those engaged in frontline nursing across the UK and staff from all four countries were invited, representing the full range of nursing specialties.
The Prince of Wales was joined by the Countess of Wessex to circulate the room talking to nursing staff and find out first-hand about their work and experiences.
RCN member Ed Freshwater said: "Never in a million years did I think I'd be invited to Buckingham Palace. It was a very surreal experience. It was also completely wonderful, both to be in a room with so many incredible nurses and to have a high profile figure like the Prince of Wales speak out in support of the work we do."
In a speech given to close the reception, Prince Charles reflected on the importance of the NHS – in this year in which both he and the institution turn 70 – and the essential role that nurses play.
He also shared his earliest hospital memory, when he was admitted to Great Ormond Street Hospital with appendicitis as a child. He said he had never forgotten "how wonderfully" he was looked after and was struck by the dedication and care of nurses.
Other members at the event included the RCN 2017 Nurse of the Year Melanie Davies, who said it was "such a privilege" to be there, and RCN member Debra Holloway, who enthused how fantastic it was for there to be such a "public recognition of frontline nursing."