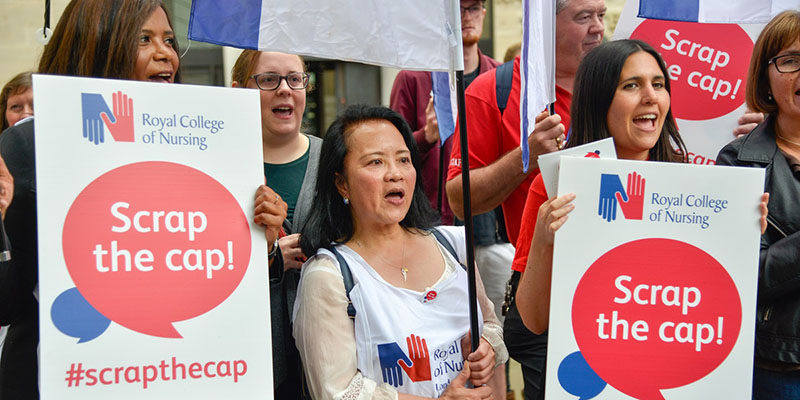 As part of the Summer of Protest, which is already underway with a variety of events taking place nationwide, the RCN is organising its biggest ever rally in central London.
The rally will take place on Wednesday 6 September from 12.30-2.30pm.
The RCN urges members, health care workers, friends and family from across the UK to join their voices together and demand the Government scrap the unfair cap on nursing pay.
If you would like to stand up and have your say on pay, please register your interest in attending the rally by completing this quick online form.
Members can apply for funding to travel to the event and the application for this can be made at the same time.
The location for the rally will be announced soon.