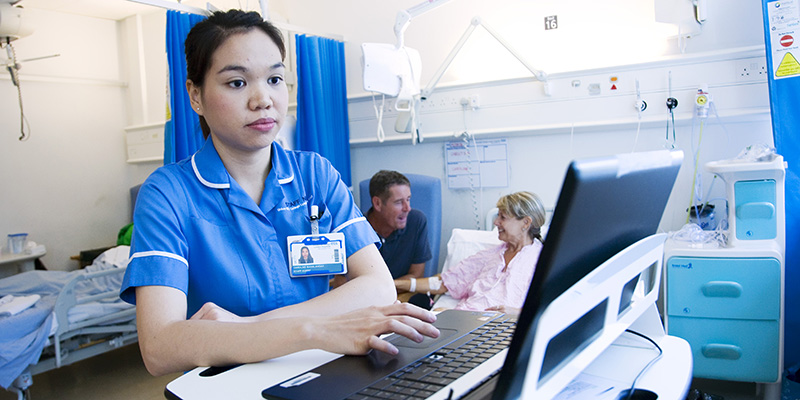 The research found that for every 25 patients, substituting just one professional nurse increased the odds of dying in a hospital with average nurse staffing levels and skill mix by 21%.
Janet Davies, RCN Chief Executive & General Secretary, said: "This research reinforces the stark fact that for patient care to be safe, and high quality, you need the right number of registered nurses. Substituting registered nurses with support staff quite simply puts patient care and patients' lives at risk.
"It's vital that this is not ignored as the new nursing associate role is developed. Support staff are crucial in delivering patient care and the NHS could not operate without them, but they cannot and must not become a substitute for registered nurses.
"The registered nurse is educated to degree level and has a wide range of clinical experience. This means that they are adept at spotting signs of deterioration or serious complications and can make decisions and act on them in complex and unpredictable circumstances."
The paper, published in the BMJ Quality & Safety journal, looked at the nursing skill mix in several European countries and drew on survey responses from 13,000 nurses and 19,000 patients.
Janet added: "Staff and patients can see the effects when staffing levels become diluted – in some instances the effects can be catastrophic.
"Any clinical setting needs registered nurses to deliver advanced patient care, but they also need those registered nurses to supervise other staff and lead care delivery.
"Having too few registered nurses is unfair on them, the support workers and most of all the patients. This link is stark and well documented, and it is now for governments, managers and educators to recognise and act on this, and ensure that care is of a high quality and as safe as possible for patients."