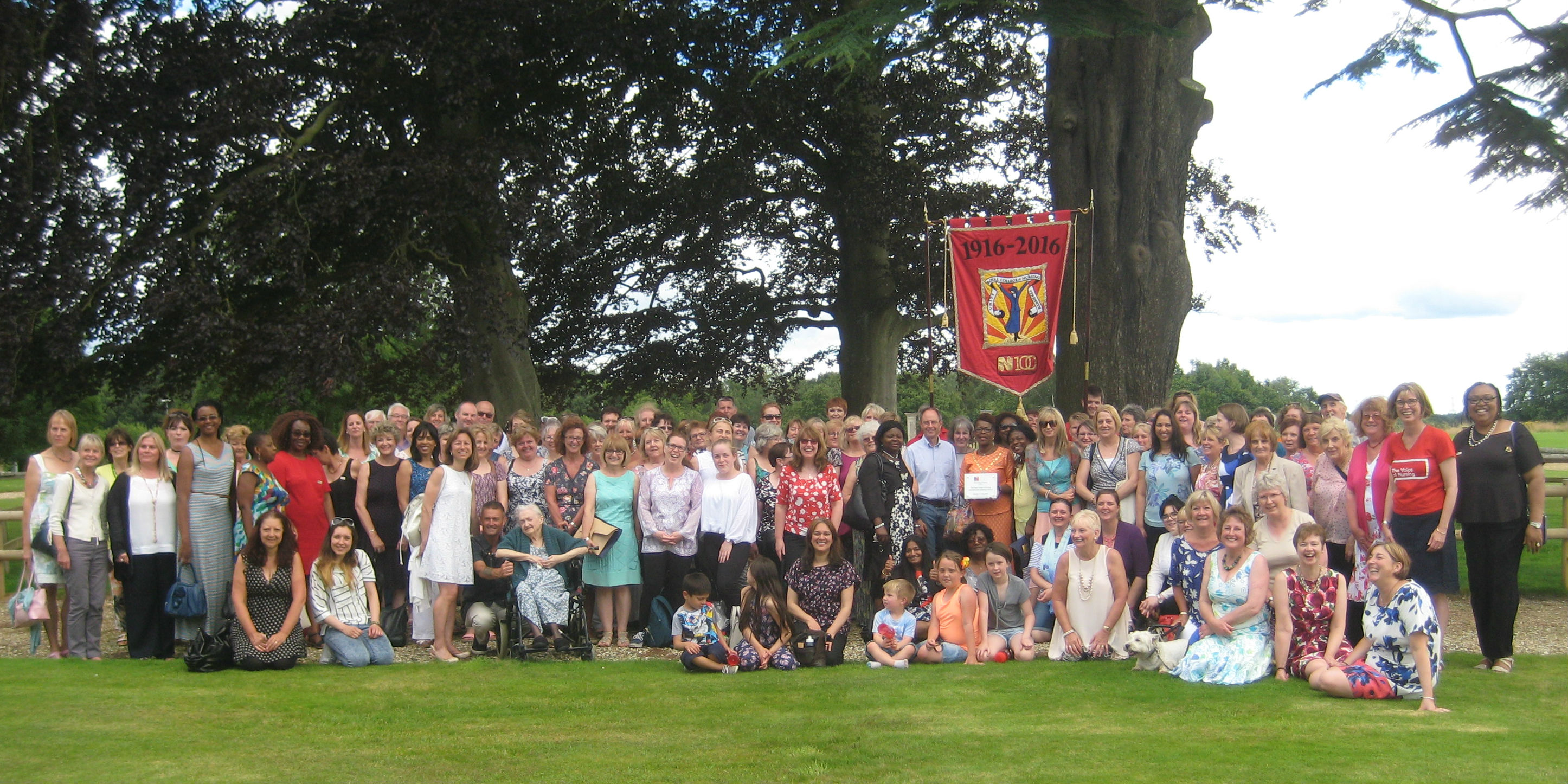 The region's centenary celebrations took place on Sunday 17 July at Embley Park in Hampshire – once the family home of Florence Nightingale, and now Hampshire Collegiate School. Florence is said to have had her divine calling to be a nurse in the grounds of Embley Park.
Around 170 members from across the region attended and enjoyed a high tea celebration in the historical house and grounds, with a talk on Florence Nightingale by expert Dr Russ Foster, and a thanksgiving service in the chapel.
Special guest RCN President Cecilia Anim gave a speech, presented a commemorative plaque to the school and, together with Patricia Marquis, RCN South East Regional Director, and celebrity gardener Charlie Dimmock, judged the cake competition.
This event was made possible with a special allocated budget of £5,000 by the RCN's Centenary Board. All additional monies raised from ticket sales and the raffle were in aid of RCN Foundation, an independent charity supporting the nursing community.
South East Regional Director Patricia Marquis said: "We were thrilled so many of our members made the journey from all across the South East Region to celebrate the RCN's magnificent birthday in Florence Nightingale's family home.
"I hope all members who attended are very proud of the substantial donation to RCN Foundation – this will be used for a fantastic cause, funding nursing-led projects and offering financial support and career development opportunities to hard-working nurses across the UK."
Deepa Korea, Head of the RCN Foundation, said: "The RCN's centenary year is a fantastic opportunity to bring people together to support the nursing profession. We are so grateful to everyone who attended what sounds like a fantastic celebration party at Embley Park! This donation will make a huge difference to nursing staff across the UK."