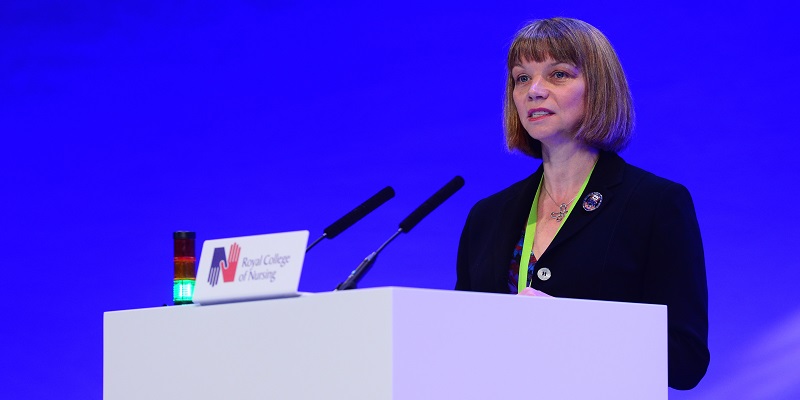 Our annual conference offers members an opportunity to get involved in professional discussions and debates that shape the work of the College, as well as being a great social occasion and a chance to network with a wide range of employers.
This year we heard Janet Youd (pictured), Chair of the RCN Emergency Care Association and an Emergency Nurse Consultant at Calderdale and Huddersfield NHS Foundation Trust, opening a debate on Emergency Care by reading a moving poem.
Leeds branch member Andrew Smith took to the stage for the first time to talk about his personal experience of mental health services and he spoke eloquently and passionately about the rising pressure on those services.
We also heard from Regional Board member John Hill, Jane Elizabeth Tooke of the Humber branch and many others.

You can still watch the debates and read about their outcomes here.