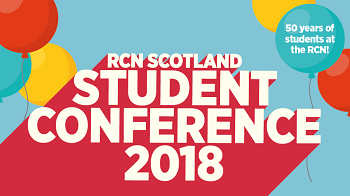 Nursing students from across Scotland celebrated 50 years of student members in the Royal College of Nursing at the annual student conference in Edinburgh last month.
The event kicked off with a look at the history of student nurse involvement and campaigning before looking ahead to how student members can support current campaigns such as #Askformore.
Following an overview of the new NMC standards there was a lively discussion around what these would mean in practice. The expert panel included Anne Trotter from the NMC and Irene McDade of NHS Education for Scotland.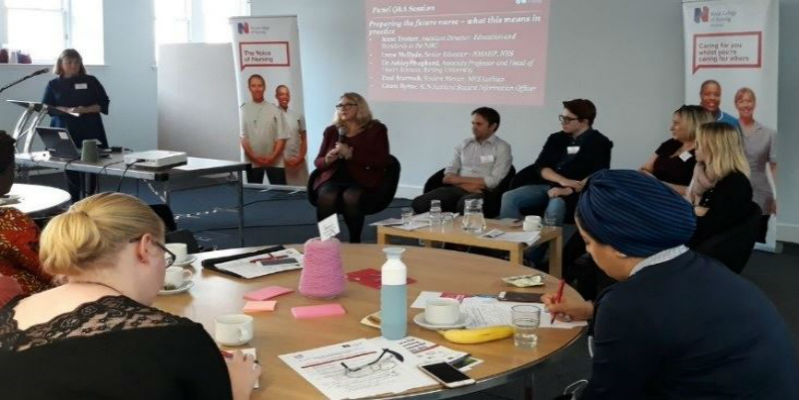 Unconscious bias and the experience of LGBTQ+ staff and patients in healthcare were explored in a powerful workshop run by Carol Anderson from SWAN.
RCN President Cecilia Anim closed the event by reflecting on her own nursing career and how much she had enjoyed being part of the day.
Eileen McKenna, Associate Director – Professional Practice, RCN Scotland said: "It was great to see student and newly qualified nurses come together from across Scotland to share experiences and learning. We now looking forward to planning next year's conference."

RCN Scotland's annual student conference is free and open to student and newly qualified members in Scotland. Look out for details on our 2019 conferee in the coming months.