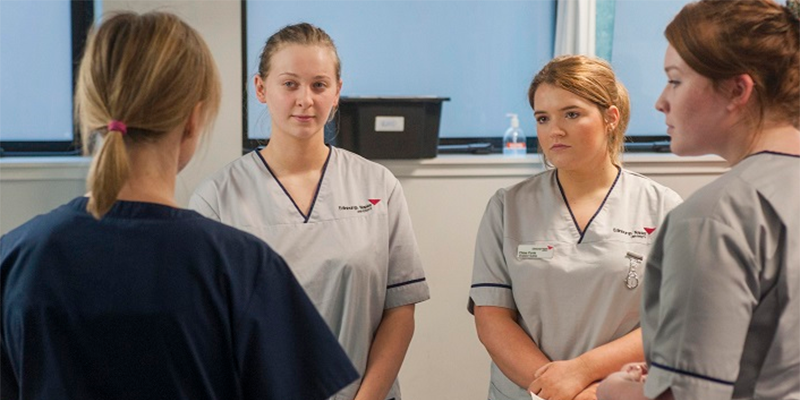 The Scottish Government today announced nursing student intake figures for the academic year 2019/20.
Commenting on the news that student nursing and midwifery places will increase, by 7.6% to more than 4,000, Royal College of Nursing (RCN) Scotland Associate Director Eileen McKenna, said:
"This is a much-needed increase in the number of student places and we are pleased that the Scottish Government has listened to our concerns and recognised that Scotland needs more nurses.
"Demand for health and social care continues to increase, nursing vacancy rates are at an all-time high and a significant number of nurses are reaching an age where they can retire. A long term solution that projects future demand based on robust evidence and takes account of local recruitment and retention challenges is needed.
"The Health and Care (Staffing) (Scotland) Bill which is before the Scottish Parliament is an opportunity to put in place the steps for this long term solution and enshrine safe staffing in law. Having the right number of nurses to meet demand is fundamental for the safety of patients and in ensuring that nurses are able to remain in the profession."
Notes
NHS Scotland nursing and midwifery vacancy rate is 5.3% wit 3311.2 WTE vacancies [September 2018 ISD].
There is to be a 7.6% increase in the 2019/20 intake, bringing the total to 4006 nursing and midwifery places. This means an additional 283 students across Scotland's universities.