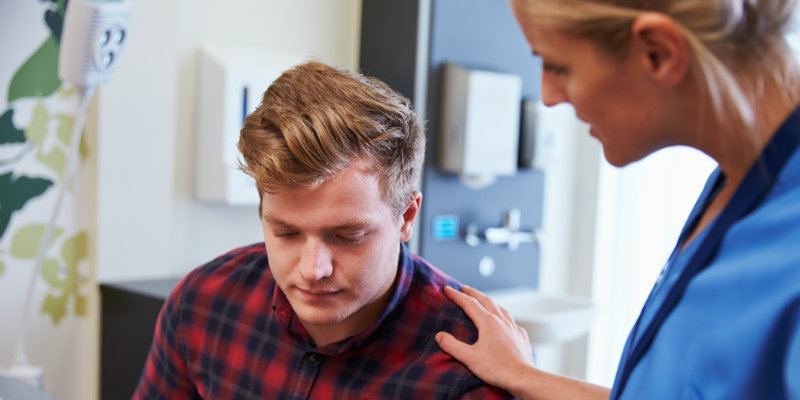 Members at RCN Congress will today debate ways to improve suicide awareness within nursing – coinciding with Mental Health Awareness Week.
Almost 6,000 people took their own lives in the UK last year, and suicide is the leading cause of death for men under 45.
Only a third of those were known to mental health services. Although many of the other two-thirds will have come into contact with health professionals, meaning there is an opportunity for nursing staff to try and help prevent suicides.
However, a previous survey by the RCN found that half of nurses hadn't received any training in suicide prevention or awareness since starting work, while 60 per cent hadn't received any as part of their nursing degree.
In March, the Nursing and Midwifery Council (NMC) confirmed that the recognition and assessment of suicide and self-harm should be included in nursing degree courses, partly as a result of lobbying by the RCN.
The RCN Mental Health Forum is calling on all higher education institutions to implement this new standard as soon as possible, and for this training to continue for all nurses, not just those in mental health, once they start working.
Tim Coupland, mental health nurse and RCN Mental Health Forum member who is the proposer of today's debate, said: "At some point during our working lives, every health professional will come into contact with someone who is feeling suicidal. But I know that many nurses are worried about what to say in these situations, what to do, how to phrase their response, when to share and when to step in.
"We want all universities offering nursing degrees to include training in this vital area in their courses as soon as possible, and for employers to offer on-the-job training too. Suicide awareness and intervention should be as fundamental to nursing staff as basic life support – your intervention, your response, could literally save a life."