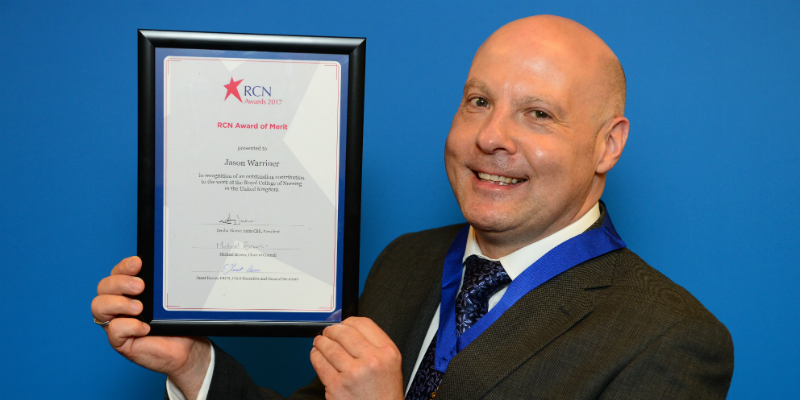 Reacting to receiving the award, Jason said:
"I am truly honoured to receive this award and I must extend a special thanks to those who nominated me.
"The RCN plays a pivotal role in promoting excellent nursing practice and representing nurses at work. We also make a crucial contribution to debates around public health and shaping future health policy in the interests of nurses and patients."
Jason is a well-known and highly respected figure both within and outside the RCN. He is the current Chair of the RCN's Public Health Forum and he has held many positions within the College.
He is passionate about how the RCN can help benefit individuals, the profession and improve patient care. His work in the field of sexual health and his clinical knowledge is unsurpassed.
The Sussex Beacon provides specialist support and care for people living with HIV. The charity runs both inpatient and outpatient services to promote independence and improve health.
The annual RCN Awards celebrate the best in nursing with Fellowships, Honorary Fellowships and Awards of Merit presented to those who have given an outstanding contribution to the profession, along with honours for the Learning Representative, Safety Representative and Steward of the Year.