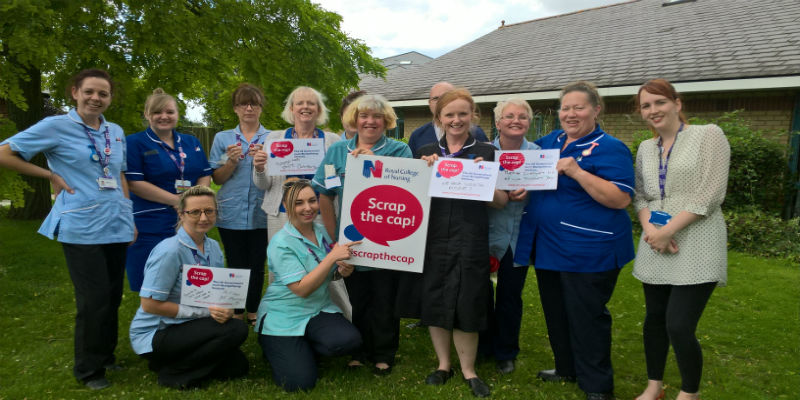 Recognising that many nursing staff will struggle to leave work to hear more about the campaign at public events, our officers have been out speaking to members working in hospitals and out in the community.
We've been holding stands in hospital receptions, touring wards to speak to staff on their breaks and even standing in car parks catching those just leaving after a busy night shifts.
Support for the campaign among nursing staff, and patients and their families we also spoke to while visiting workplaces, has been very strong with a consensus that patient care is at risk unless the workforce is properly protected and fairly rewarded.
We have been using every available opportunity to promote the campaign, including a candlelit vigil at the Edith Cavell memorial in Norwich, a picnic for pay in Huntingdon and even a session bell ringing at a Norfolk church.
These events will carry on as we continue to persuade the Government that it cannot afford to ignore hard-working nursing staff any longer.
Adrian Ing, RCN Senior Officer, said: "Politicians need to listen and tell members what they will do about nursing pay.
"We're demanding answers on behalf of our patients as well as nursing staff.
Without a fully-staffed and motivated workforce, patient safety cannot be guaranteed.
"With the extra threat to staffing posed by Brexit and the removal of the nursing student bursary, the Government cannot afford to neglect the workforce we currently have and there is a very real danger that without fair pay, many will leave the profession."
If you have ideas for where we should bring the campaign next, or events you'd like to see happen, please email rcneasternpay@rcn.org.uk. You can also keep up-to-date with the events we have planned on our regional events page and on our Facebook and Twitter pages.