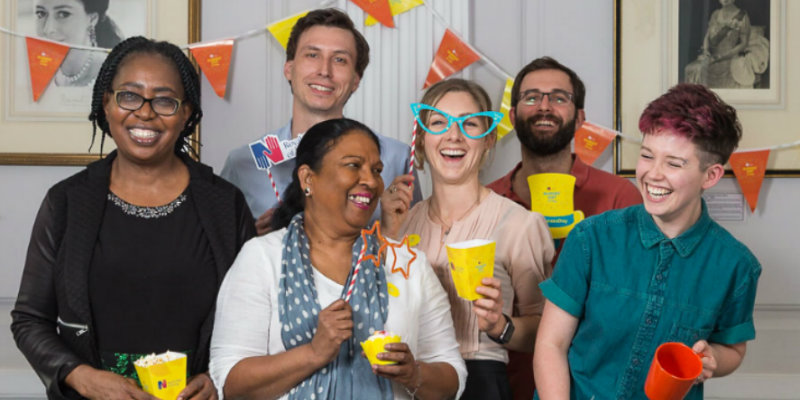 Nurses' Day is an international celebration of the dedication and commitment the profession shows to those in need of care, held each year on Florence Nightingale's birthday. 
To mark this year's event, the RCN has been inviting its members to come together in workplaces and hold parties to celebrate the remarkable difference they make to people's lives.
RCN Chief Executive & General Secretary Dame Donna Kinnair said: "Every day nurses do extraordinary work, often going the extra mile to ensure patients receive the care they deserve.
"Today is a chance to celebrate being part of this great profession, to talk to people about why nursing is so important and hopefully inspire others to become nurses themselves."

To help get the parties started, the RCN has sent out over 4,000 packs containing banners, bunting, selfie props and cupcake holders. Last minute party planners can still
head to the Nurses' Day site
 to download our dedicated Spotify playlist or create a personalised film to thank a nurse for their hard work and the care they give.
RCN President Anne Marie Rafferty said: "Today is about nurses being visible, vocal, and harnessing our collective strength on a local and global scale.
"I hope each and every one of you can take a moment, whether it be at home or at work, to join the celebrations and reflect on the extraordinary difference you make to someone's life and that of their loved ones every day." 
Don't forget to share your party pics on social media using @thercn and #nursesday and to add a Twibbon to your profile to spread the word.