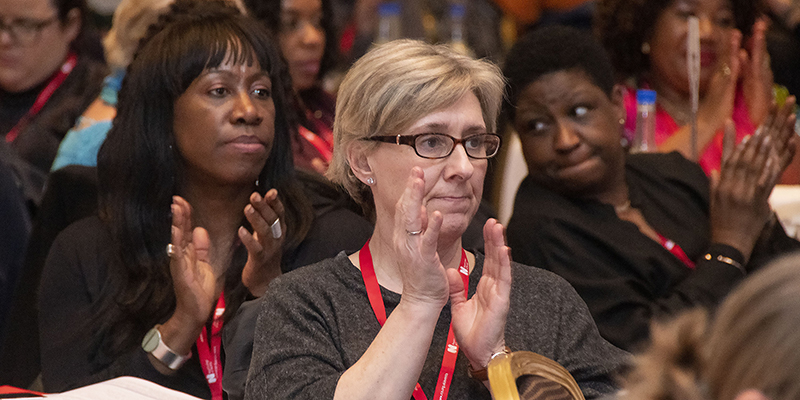 RCN trade union reps from across the UK are coming together to discuss how they can work with employers to support and retain nursing staff.
They'll share best practice in how to create healthy workplaces where members' basic needs are met. This includes having proper rest breaks, access to drinking water and being able to eat nutritious food while on shift.
RCN research shows that this is a problem when workplaces are understaffed, with members' ability to provide high quality care compromised because they don't have time to take care of themselves.
As well as discussing strategies for improving working conditions, reps will review new resources designed to strengthen their influence in securing safe staffing levels where they work.
The conference will also consider the importance of providing mental health support in workplace settings, with a keynote speech from the Chief Executive of charity MIND, Paul Farmer.
RCN Chief Executive & General Secretary Dame Donna Kinnair will also address delegates. In her speech today (10 October) she will say: "Nursing is a complex and intense job, without the added pressures we're currently facing. The RCN is working on ways we can care for members' mental and physical health.
"We all need support to cope with the demands of our jobs. Myself included. The work we'll do across these two days, in working together to ensure your workplaces are equipped to provide support and advice, when you need it most, is vitally important."
The RCN UK Joint Representatives' Conference takes place on 10-11 October in Milton Keynes.