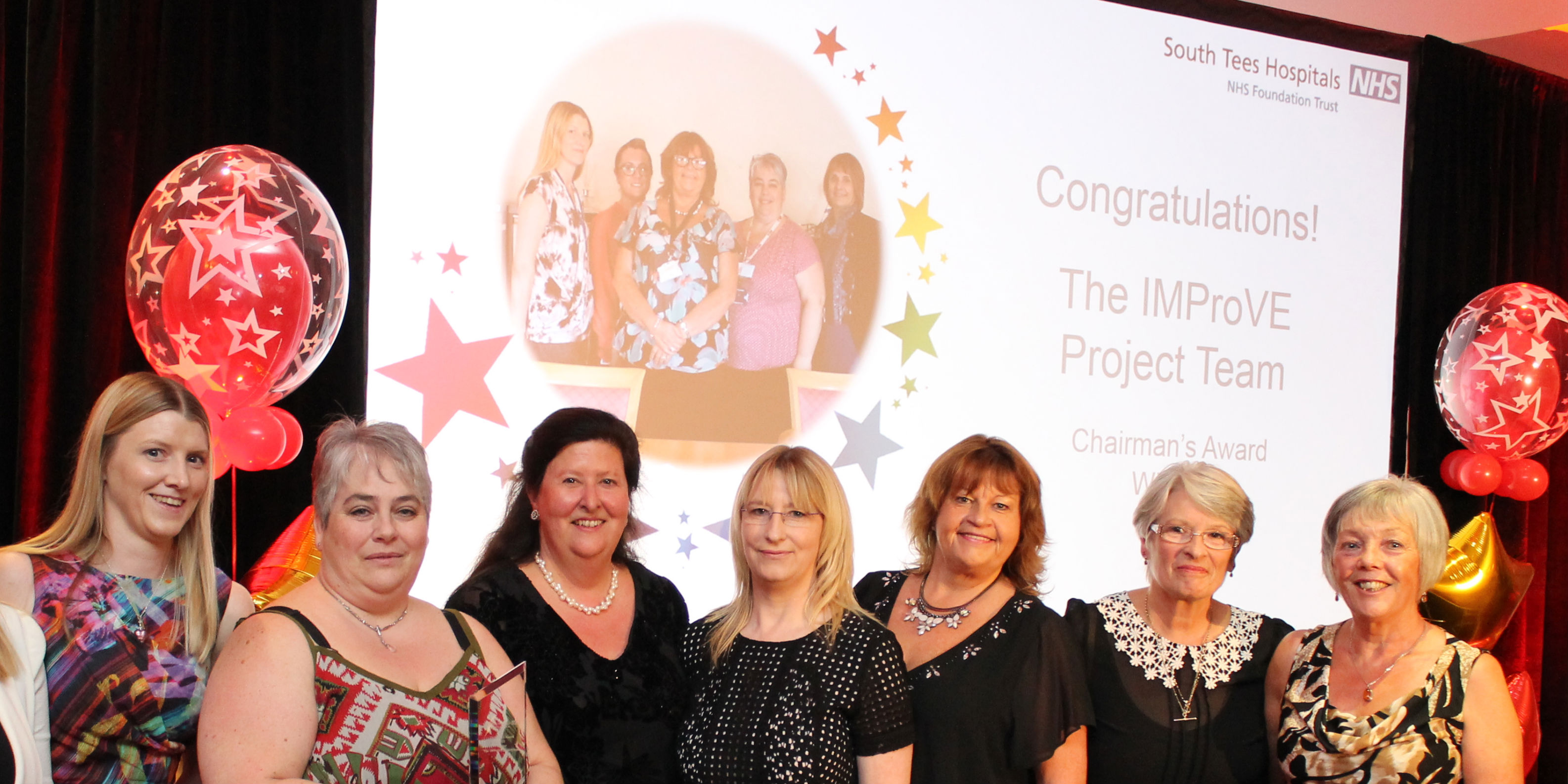 The College was part of the IMproVe (Integrated Management and Proactive Care for the Vulnerable and Elderly) project team, which won the Chairman's award for its role in smoothly facilitating a radical restructure of community services.
Speaking about the project, senior RCN officer Sandra Bullock said: "Our role was to make sure that the staff were redeployed into areas of work that were suitable and appropriate for them, they got their protected entitlements, and all their needs were met." "When someone's been working somewhere 30 years and has been told they have to change their role and workplace, it's a huge thing. It was all about looking at how we could adjust the work environment to ensure staff could get to work with the least possible disruption and difficulty."
"The project is a perfect example of how management, HR and trade unions can work together on a service requirement and achieve the best results for staff, patients and services. Management and HR were appreciative of their staff and their staff's needs. They weren't just looking at facts and figures but also the human factors for their staff, as well as patient needs."
The IMproVe team came together to manage a major change programme in partnership with South Tees Clinical Commissioning Group and local authorities. This ongoing cost efficiency and modernisation programme has seen Carter Bequest Hospital closed after being deemed unfit for purpose, and stroke rehabilitation services brought together by transferring them to Redcar and Cleveland Hospital.
The IMproVe team, which consisted of clinical and support service managers and staff side officers, was commended for its excellent teamwork, receiving the award for its hard work in supporting staff through a very difficult process, and demonstrating true partnership working.