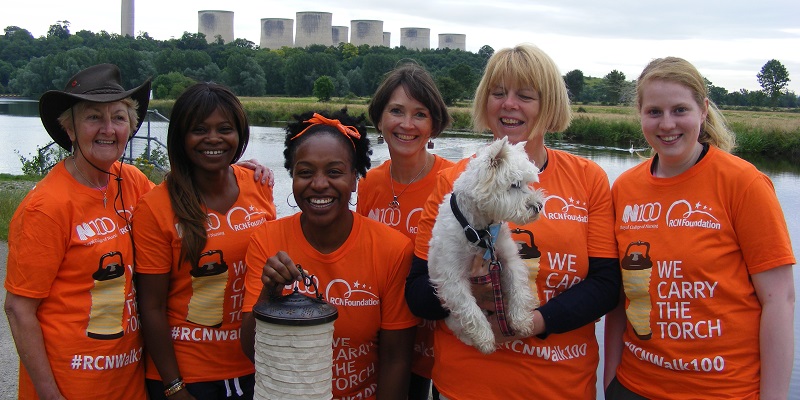 Founded in 1916, the RCN is the UK's biggest professional union for nurses. The centenary relay walk between its 16 offices began in Exeter in April and is due to finish in Belfast in September.

A team of staff and members from the RCN's East Midlands region will carry a replica Florence Nightingale lantern on a ten-mile leg of the walk from Trent Lock near Long Eaton to Barrow-upon-Trent en route to Birmingham.

Florence Nightingale is widely credited with having established the principles of nursing that continue to stand the test of time nearly 200 years on from her birth in 1820.
Lady with the Lamp
The 'Lady with the Lamp', as Florence became known during the Crimean War when she was reputed to check every night that all was well with her ill and wounded patients, spent much of her early childhood at Lea Hurst, near Matlock.

In 1860 her pioneering work, Notes on Nursing, was published. It laid down the fundamental principles of good nursing, including careful observation and sensitivity to each patient's individual needs.

The importance of these practices to patients' physical and psychological wellbeing and, ultimately, to their health outcome had never been appreciated. Tellingly, they continue to influence the delivery of health care around the world today.

The centenary walk has so far raised more than £3,000 for the RCN Foundation, an independent charity that helps nurses to develop their practice so they can provide the best possible care, support and advice to patients.