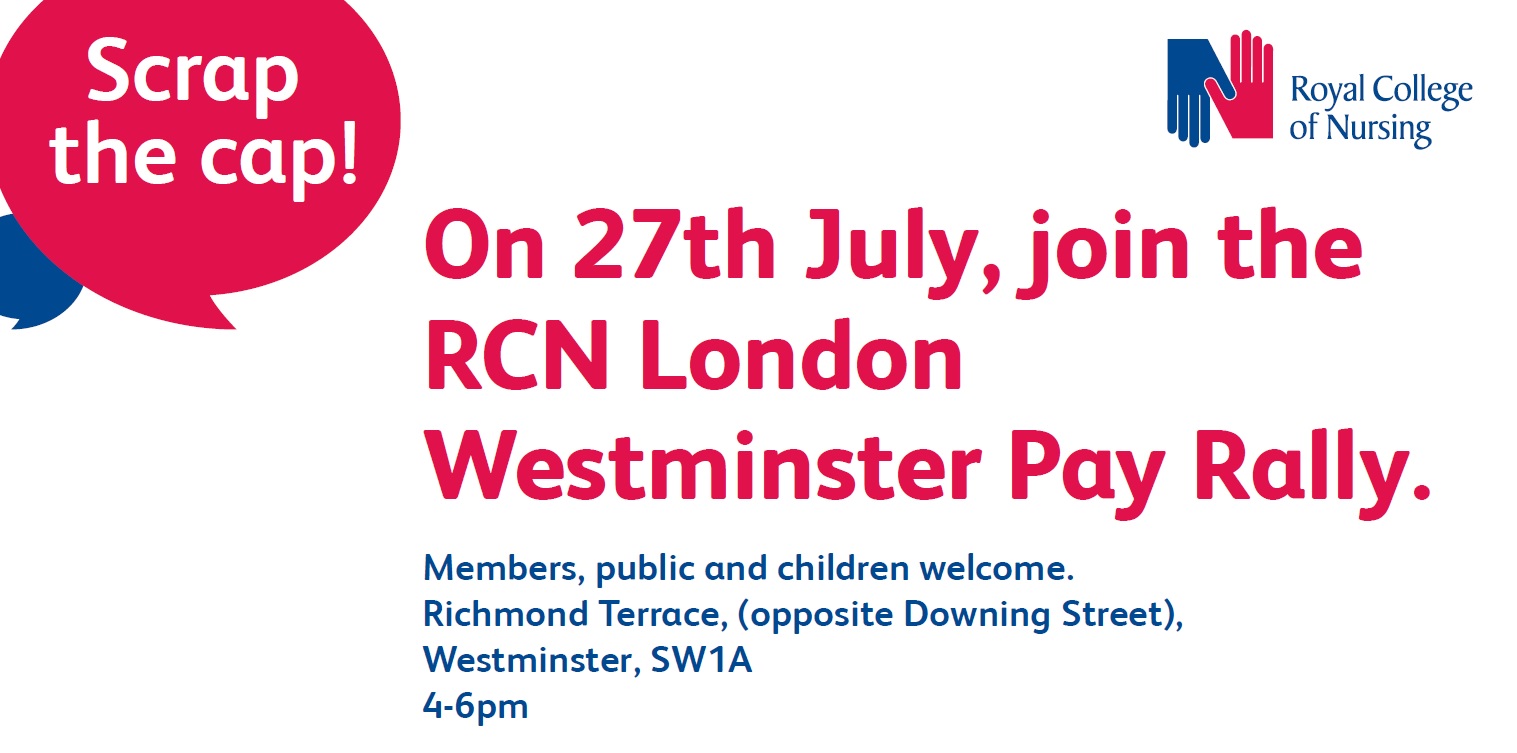 The event programme will feature speeches from high profile leaders inside and outside the nursing community as well as an address from a special celebrity guest (TBA).
After launching its summer of protest activities with a demonstration outside the Department of Health in June, the latest announcement highlights RCN London's commitment to taking the fight for fair pay right to the heart of government.
Members of the public and children are welcome to attend.
View the event on the RCN website and let us know if you are attending on our Facebook page.
London Regional Director, Bernell Bussue, said:
"This rally will send a very strong message to the government that nursing staff have had enough of pay restraint - a policy that has seen nurses suffer real terms pay cuts for seven years in a row. On 27 July, we will stand shoulder to shoulder with our members and demand that the pay cap be lifted and make it equally clear that we are not going away until it is."