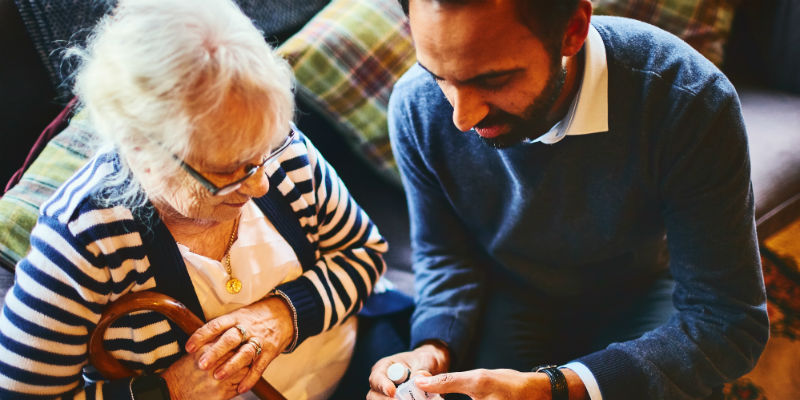 Last week saw the launch of the Scottish Government's consultation on their proposals to create a National Care Service in Scotland.

An independent review of adult social care in Scotland, published in February 2021, included a recommendation to create a National Care Service accountable to Scottish Ministers and significant reform to the process of commissioning of social care.

RCN Scotland has been calling for the critical role of community nursing to be recognised and properly resourced and for the care home and community sectors to be valued to the same extent as acute hospitals.

The Scottish Government's proposals go further than the independent review and would bring a wider range of services under the National Care Service. They state that new Community Health and Social Care Boards would replace Integration Joint Boards (IJBs) and would plan, commission and manage services, including GPs' contractual arrangements. It is proposed that these new boards would work in partnership with the NHS, local authorities, and the third and independent sectors.

Commenting on the consultation, Julie Lamberth, Chair, RCN Scotland Board, said: "The COVID-19 pandemic has brought into sharp focus many of the long-standing problems that those receiving and working in adult social care have faced.

"We must not miss out on the opportunity to create an adult social care system which recognises the importance of nursing in social care by providing safe staffing levels, improving terms and conditions for nursing staff and supporting recruitment and retention.

"As the consultation notes, nursing staff play a pivotal role in delivering community health and social care services and it is important that this contribution is fully recognised in developing a National Care Service. The implications for community services, which are already under severe strain, will have to be properly thought through and these services must be adequately supported to manage this change."

RCN Scotland will be engaging with members to gather their views on this consultation and ensure that the Scottish Government hears and understands the key role of nursing in the reform and implementation process. Members must be given the opportunity to give their views.

Members interested in being involved in our work on the consultation, including taking part in our virtual focus groups in September to help shape this crucial work, are invited to get in touch with Amy Dalrymple, Policy Manager via email at amy.dalrymple@rcn.org.uk or by visiting our social care review page for more information.

The RCN is also encouraging all members working in adult social care to participate in a series of online engagement events being held by Scottish Government in August, September and October. These events are designed to enable stakeholders, individuals and communities to come together to share their views on the National Care Service.