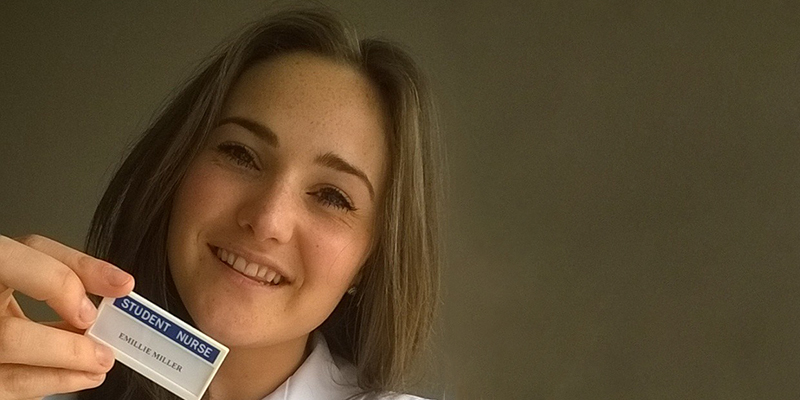 Emillie Miller is set to represent the interests of the Northern region's nursing students on a committee with representatives from the nine Royal College of Nursing (RCN) regions and four UK countries.
Emillie began working as a health care assistant at Durham Hospital to see if she enjoyed nursing work.
She started the adult nursing course at Northumbria University in September and joined the University's Nursing Society and the RCN at the Freshers' Fair, before applying for a seat on the RCN committee.
"The idea is to be a link between my peers and the RCN, sharing information and making sure communication flows both ways," said Emillie. "I'm looking forward to attending my first meeting. It should be a great development opportunity. It's getting tough now as I'm working on the bank at Durham Hospital as a health care assistant at the same time as doing my degree," she continued. "I work on an acute medical unit and starting there was a real eye-opener. It could have gone either way; at first I thought I would never be able to do it, but once you get used to it and learn the ropes it's great. The ward I work on is so friendly, everyone pulls together. I love it."