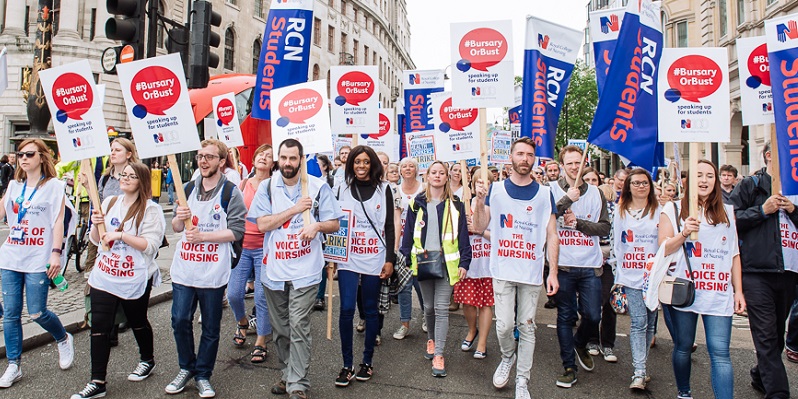 The Assembly called on the Government to put an immediate halt to proposals to replace NHS bursaries with student loans, saying that the plans would endanger the future supply of nurses in the capital. The motion was put forward by Health Committee Chair Dr Onkar Sahota AM and seconded by Jennette Arnold AM.
It comes after hundreds of nursing students marched through London on Saturday in protest at the plans.
The RCN has warned the Government's proposal could see future nursing students graduating with £50,000 or more of debt.
RCN London Regional Director Bernell Bussue said: "The message from nurses is loud and clear: the Government's plans would reduce the supply of nursing staff and damage patient care.
"In London we already have a severe shortage of registered nursing staff. We need to be increasing the numbers coming through the system, but the extra debt proposed by the Government risks putting people off nurse training in the future. In a survey the RCN published last week, two thirds of current members said they would not have studied nursing if they'd had to take out a full student loan and pay fees.
"We want the Government to put an immediate halt to these proposals and work with the RCN and others to identify a fair, effective and sustainable funding system for nursing education. The London Assembly's support for our campaign will be welcomed by nurses and nursing students right across the capital."
Further information about the RCN's work to defend the nursing bursary is available at www.rcn.org.uk/studentbursaries
For more information about the work of RCN London please visit www.rcn.org.uk/london