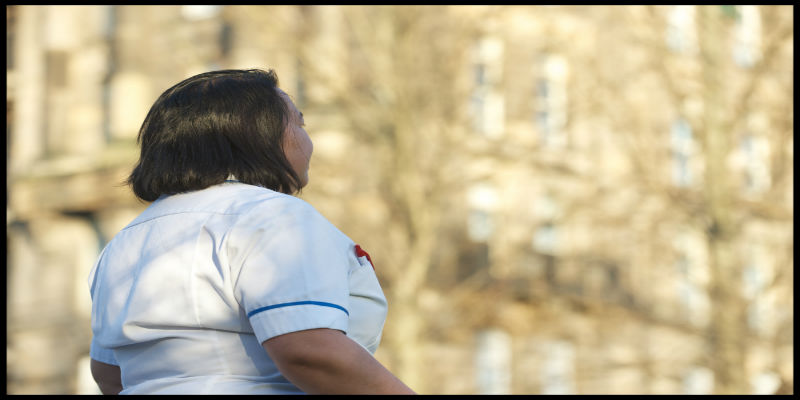 The RCN has insisted that overseas nurses working in the NHS should stop being charged to receive care for themselves and their families.
Under a system introduced in 2015, non-EEA nationals must pay a £200 overseas health surcharge per family member for every year on the main sponsor's work permit. It's resulted in some overseas nurses receiving requests for more than £3,000 to cover possible use of the NHS.
In February, the Government confirmed it will double the cost from £200 to £400 later this year and has so far refused to rule out extending the fees to EU migrants after Brexit.
Speaking ahead of a debate on the issue at the RCN's annual Congress in Belfast, Chief Executive Janet Davies said: "It is shameful that families are being torn apart by this policy. The Government must not put Spanish, Portuguese or Italian colleagues through the same after Brexit.
"These people keep the NHS running; they are the very last people who should ever be sent up-front invoices for health care."
In her keynote speech at Congress, Janet will highlight the case of Evaline Omondi, a nurse from Kenya currently working for the NHS in Luton.
Evaline was asked to pay £3,600 up-front to cover health care fees for two adults and four children for a three-year period. The bill forced her to take her two youngest children, aged six and eight, out of school in the UK and send them back to Kenya.
"The introduction of the surcharge fee was an awful moment," she said. "The fees had to be paid immediately, so we had to take out loans to cover them which still affect my family to this day.
"On top of the visa charges and child care costs, we could not pay the fee and my children had to move back to Kenya. A family who came together is now in pieces, scattered all over the place."
There are almost 25,000 nurses from outside the European Union working in the NHS in England. More than 21,000 are from within the EU's borders.
Nurses working in the UK – whether British, from the EU or wider world - pay national insurance and income tax in addition to providing a key public service.