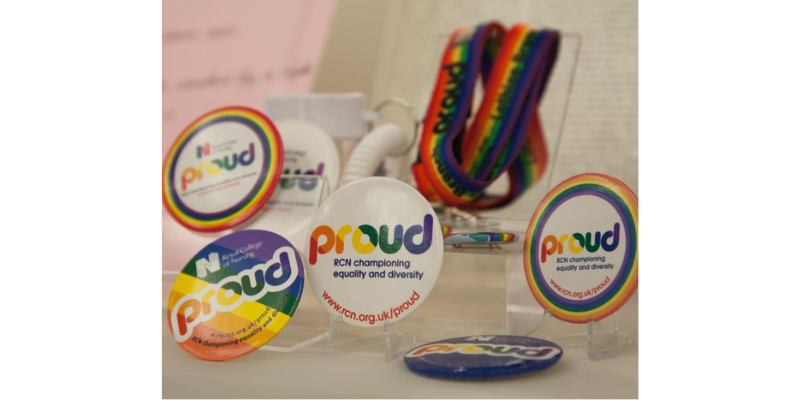 Have you heard of the Inclusion Café Book Club? It's a virtual book club for RCN members, which takes place every two months as a safe and friendly space to discuss inclusion and diversity in nursing. In February, the Book Club focuses on LGBTQ+ stories and this year we've invited the Outside Project, the UK's first LGBTQ+ crisis/homeless shelter and community centre to come and tell us about their work. Young LGBTQ+ people are at increased risk of homelessness, which brings with it a whole range of health needs.
Join us
on 24 February for a relaxed discussion over a cup of coffee.
You can also watch some of the interviews from last year's Inclusion Cafe online. In LGBTQ+ History Month 2021, we interviewed Rachael Ridley about her
experiences of transitioning
while working as a nurse and discussed stories of patient care (and failings) from Christine Burns' Trans Britain, which you can find as an eBook in the Library and Archive collections. For more reading around LGBTQ+ healthcare, check out
our subject guide
.
Our exhibitions also showcase the diversity of LGBTQ+ nursing. In
Hidden in Plain Sight
, you can read the story of Cathlin du Sautoy and Lady Hermione Blackwood, who adopted two French orphans as a couple while working together in France at the end of the First World War. Our
Pandemic! exhibition
also explored research by Dr Tommy Dickinson on the work of LGBTQ+ nurses during the HIV/AIDS crisis. You can also
watch our interview
with Dr Dickinson on his research into the unsettling history of aversion therapy, from his book Curing Queers.