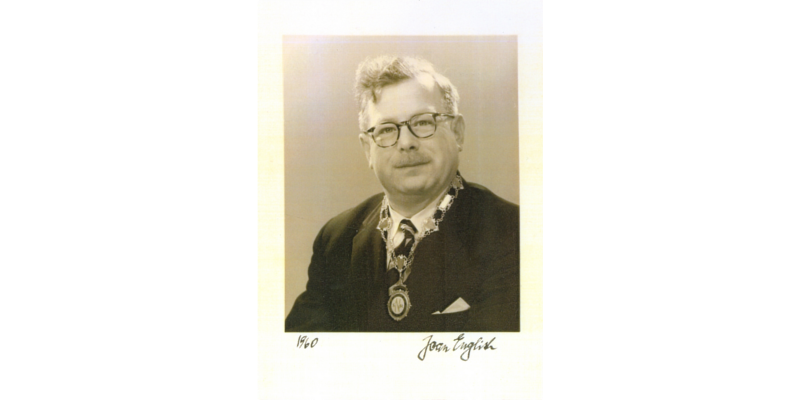 The Thomas Jones collection is a rare example of records of early male nurses in the RCN Library and Archive Service collections. Born in Oswestry, Shropshire, Jones qualified as a nurse after serving with the Royal Air Force in the Middle East during the Second World War. He went on to train at The Royal Hospital, Wolverhampton and the General Hospital, Hereford.
Before RCN membership opened to men in 1960, Jones was an active member of the Society for Registered Male Nurses (SRMN). The SRMN was established in 1937 and was closely affiliated with the RCN, functioning in much the same way with professional conferences, social events and a membership that advocated for fair working conditions. Jones served as Chairman of the SRMN in the late 1950s and became President in 1960. During this time, he authored many articles and reports on both clinical topics and the position of male nurses in the workplace. Jones also attended numerous meetings with the RCN on the topics of salary and membership.
A few short months after Jones became President of the SRMN, RCN membership opened to male nurses. SRMN was disbanded following a decision made at the Society's EGM in 1967 and ceased to exist in 1969.
View a selection of photographs from the Thomas Jones collection in our
digital archive
.