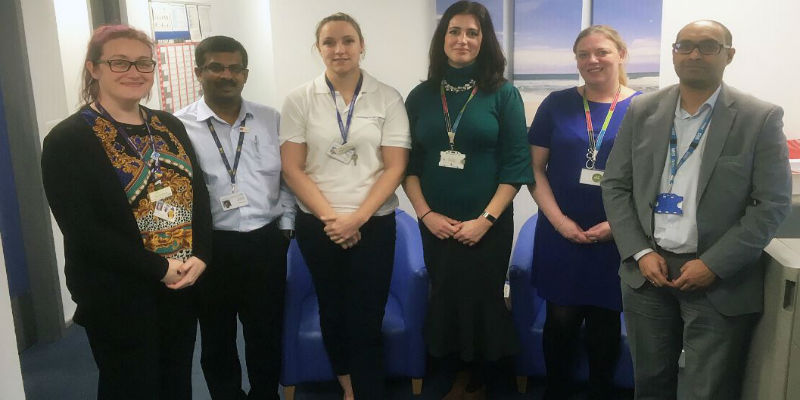 Ahead of the decision to move staff to AfC, Southend was the only NHS trust in the country to have local terms and conditions.
Following a consultation with RCN members and other union members at the trust, the move to AfC will take place on 1 April 2019.
During a three-week consultation period, 75% of RCN members at Southend who responded were in favour of moving to AfC.
The move means staff in the trust will enjoy the same benefits as staff at other NHS organisations, including the same pay benefits. Under local terms and conditions, a pay deal had to be negotiated locally each year. Last year, a three-year pay deal was agreed for AfC staff and the trust agreed to mirror the national deal for the first year. The move to AfC means that staff at Southend Hospital will now be guaranteed to receive the next two years of the pay deal as well.
The RCN Eastern team will work closely with the trust to ensure a smooth transition.
Jesudass Johnselvan, local RCN rep at Southend, said: "I would like to thank all local reps who supported members during this consultation and to all those members who responded when we asked for their views.
"We believe this will be a major change that will benefit our members."
Brigid-Ann Lord, RCN Senior Officer for Essex, said: "We believe that this move to Agenda for Change, bringing Southend in line with other trusts in the region and across the UK, is good news for our members.
"While moving from local terms and conditions to AfC will affect staff differently, depending on factors such as their length of service, the change means that any national pay deals agreed in future will be automatically applied at Southend."
*Pictured above from left to right are Kizzy Donaldson (Unison), Jesudass Johnselvan, RCN and Southend Hospital Staffside Chair, Steph Carey (CSP), Sue Bridge Site Head of HR , Fiona Kennedy Site Deputy Head of HR) and Danny Hariram, Group HR Director ( Southend, Mid Essex & Basildon)